SchoolCloud Parents Evening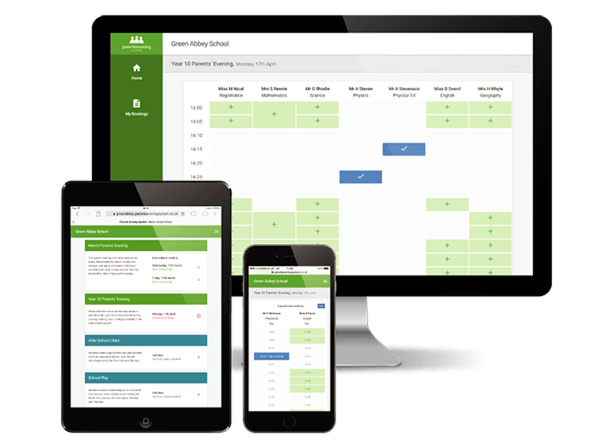 SchoolCloud Parents Evening is the leading online parents' evening software to help your school easily organise their parents' evening, prevent wasted teaching time and eliminate laborious hours processing return slips and phoning parents.
Setting up the system is really simple.
Allow parents to easily book their appointments online from their laptop or mobile phone. This not only saves time for your teachers and admin staff but also improves parental engagement since parents are more likely to attend the parents' evening when choosing their own times.
We sync with all leading school management systems so setting up the system is really quick and easy. Whether you use SIMS, iSAMS, RM Integris, ScholarPack, PupilAsset, Arbor, Progresso, Facility, WCBS, or Bromcom, we have you covered!
Categories
IT Services
Connectivity & Communication solutions
Leadership & Management
School Administration/ Management