OmoType - Font System For A Legible and Fluent Text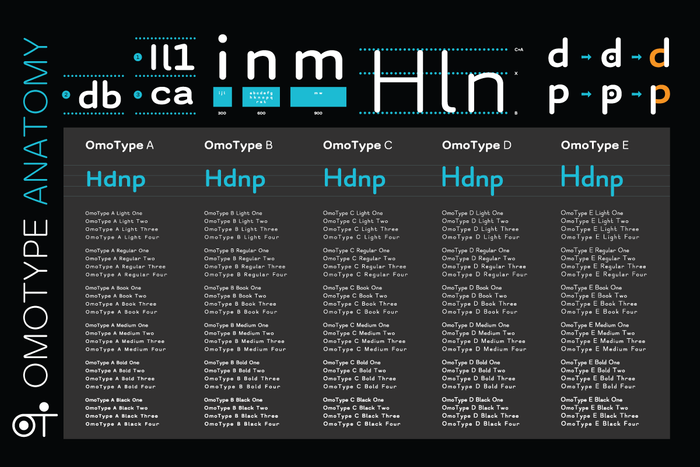 OmoType enhances the legibility and readability of the text. It is designed with all the features proven to facilitate reading, improve letter detection and recognition.
If you have difficulties to read or you have dyslexia, with the OmoType font you will read faster with less errors and less effort.
Even if you have no difficulties, you will read more comfortably because all the letters are carefully shaped and with no deformations.
OmoType is FREE to use at home or in school. Download: https://omotype.com/en/post/use-omotype-at-home-or-in-school-for-free
---
Feedback from a user with dyslexia:
I love it! Thank you so much; what a difference this font makes!!!
---
Dyslexia is not a visual but rather a language-based learning disorder. But people with dyslexia and reading difficulties have a need for clear and understandable text. Most research confirms that the selection of typeface plays an important part as well as some other adjustments of the text.
So we started creating a font system that would be the most comfortable for them. But at the same time to offer a superior reading experience to everyone. To achieve that our typographers and dyslexia experts used data from relevant scientific research about font readability and dyslexia.
During the development, we did a couple of research with dyslexic children to verify its effectiveness. It shows children read faster, make fewer mistakes, and have shorter fixation times when reading with the OmoType.
We are receiving feedback from kids to adults, with regular reading ability and struggling readers as well. Most of the feedback shows an improved reading experience than they were able to achieve before.
https://omotype.com/en
Categories
Special Educational Needs
E-Books
Learning Materials