12 Oct 2021
Nibble - An Educational DIY Game Console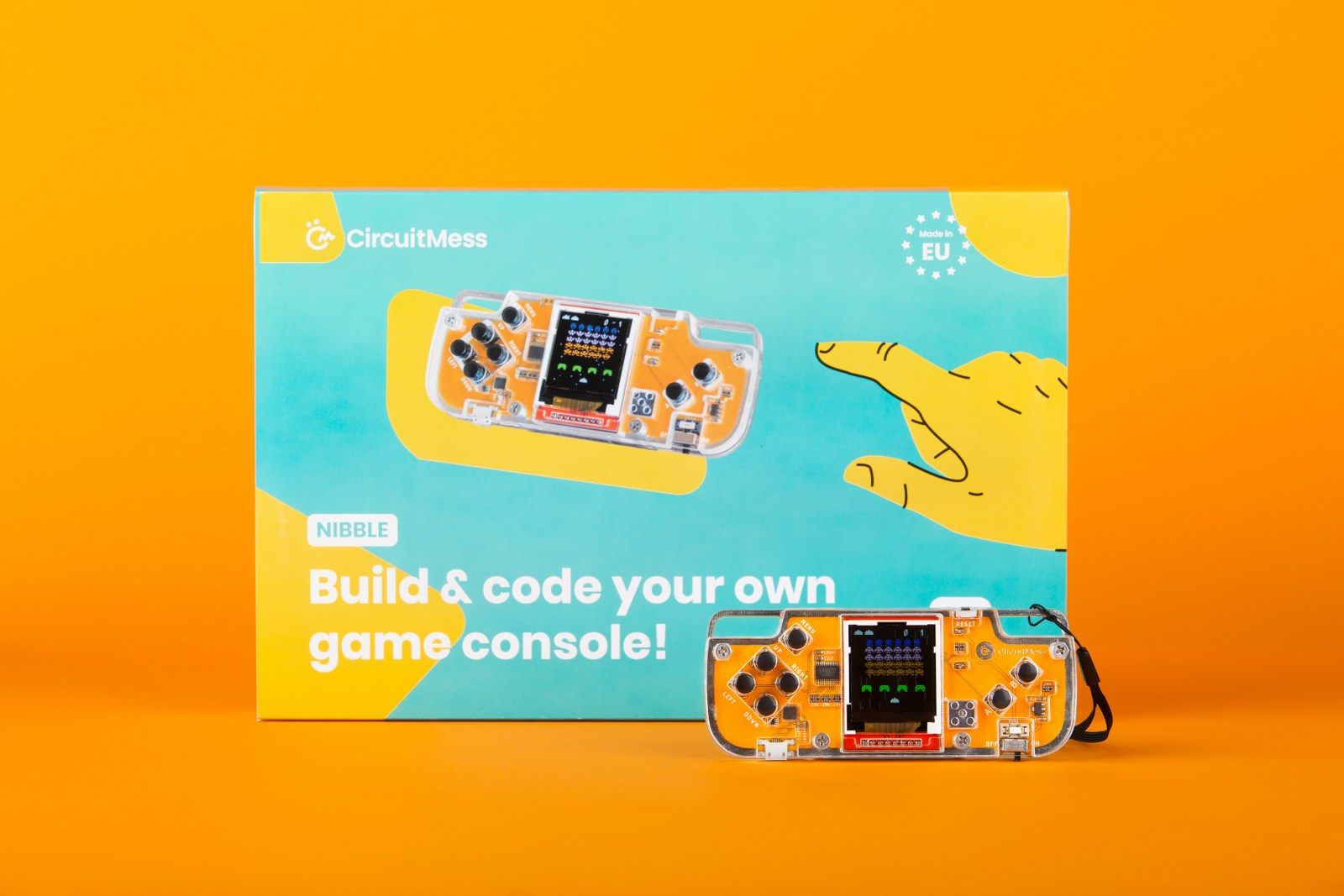 Learning with CircuitMess Nibble is fun and easy.
By making your very own, fully functional game console, you will learn about hardware, soldering, and electronics. Build time takes around two hours.
After the device is assembled, it is perfect for starting to learn to code. It can be coded in our custom graphical programming interface CircuitBlocks, or C/C++, Python, and Scratch.
Categories
Hardware
Coding
Learning Materials
Robotics