NEW Gratnells SortED insert system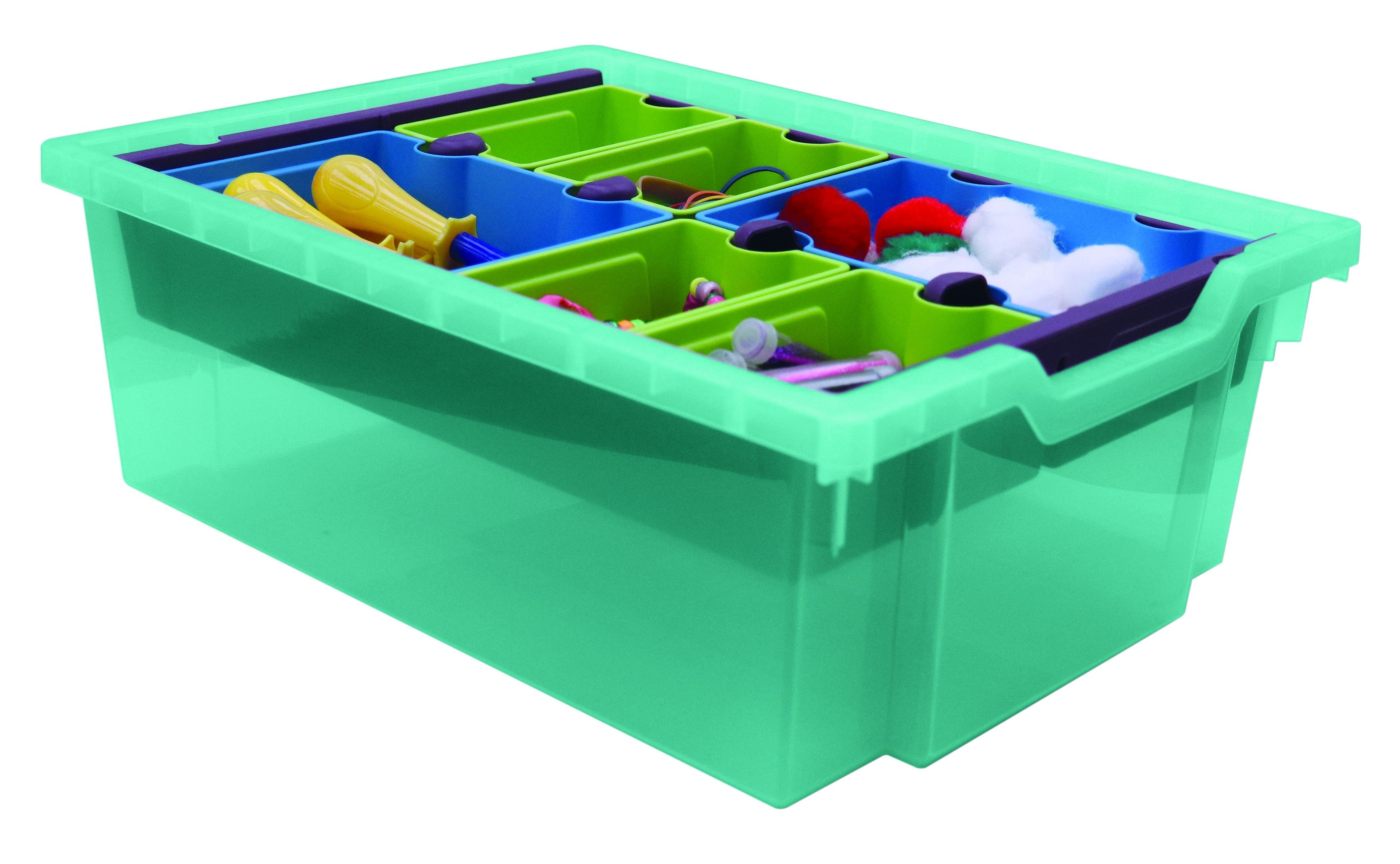 A range of inserts designed to be flexible and useable in shallow and deep Gratnells trays. Inserts can accommodate a variety of parts and spares from robotics and coding to STEAM and Craft activities. The system enables the divisionenable division of a Gratnells tray to between 2 and 8 sections.
SortED inserts are also useful in early years for easy deployment of resources throughout the classroom reducing set-up and take-down time. Available with Biocote protection.
The new SortED inserts have been designed to support teachers and technicians create a safe and manageable environment
Supports the organisation of resources and cleaning equipment that will be required during the school day
Easily maintain a high level of cleanliness and avoid any cross-contamination between cleaning items
Allows all necessary equipment to be stored in one place and is easily accessible
SortED is the latest in-tray organisation and is compatible with Gratnells shallow and deep trays
Divides trays into 2, 4 and 8 sections, with double layers available for deep F2 trays
Strong, rigid construction
Bright and fun colors with pre-treated antimicrobial protection for extra peace of mind
Excellent for organising individual student resources in a single tray, promoting social distanced learning
Helps reduce infection transmission when resources are once again shared amongst students
Available in bulk or small pre-packed sets
Categories
Classroom Resources
Health and Wellbeing
Furniture
Learning Spaces
Distance Learning