1 Year Subscription to Nautilus - £495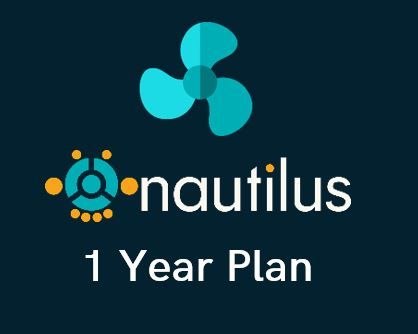 Everything you need to successfully capture, evaluate and improve with your staff team.
Includes:
Learning Snapshot
Perfect for everyday learning walks or drop-in's. Designed to add to your evaluations over time and to give you a true picture of your provision. Great for multiple observers performing multiple observations.
‍Evaluate: Attitudes to learning · Management and Organisation · Pupil Contribution · Lesson Value.
Book Study
The quality of your curriculum will be evident in your pupils books. Host staff meetings where all staff take part simultaneously, generating valuable reports.
Evaluate: Presentation · Content · Pupil Contribution · Progress (in lessons) · Challenge · Marking and Feedback.
Standard Lesson Observation
A standard lesson observation framework focusing on the key areas of the lesson and offering the chance to add detail for individual feedback purposes. Pause your observation and return to it at anytime to ensure accuracy and to allow time for for thought.
Evaluate: Engagement · Pupil Contribution · Subject Knowledge · Planning and the Use of Assessment · Progress and Achievement.
Behaviour and Attitudes Learning Walk
This learning walk has been designed to be used on the move. Explore your pupil's interactions during playtimes, lunchtimes and on the corridors. A great tool for your governors to use, guiding them with our descriptors.
Evaluate: Behaviour and Attitudes · Safety · Pupil Management · Attendance.
Safer Classrooms Learning Walk
This learning walk enables teachers to identify and apply strategies to promote wellbeing and good mental health. Take the learning walk with your team, adding multiple observations to strengthen your analysis.
Evaluate: Environment · Climate for Learning · Inclusion · Daily Offer · Relationships · Intervention.
Early Years Observation
Early years provision is a hive of activity. To accurately capture all aspects of provision, observers will need guidance and flexibility. With this observation you can pause and return, ensuring that you can observe more holistically.
Evaluate: Relationships · Planning · Continuous provision · Direct Teaching · Use of Data · Adult Support · Progress within the setting.
SEND Drop-in Observation
Designed to focus specifically on your provision for your provision for pupils with SEND. With this tool you will be able to evaluate key aspects of provision across school and also create feedback reports for individual teachers.
Evaluate: Classroom setting · Learning · Personalised learning · Pupil Support · Progress (personal).
AFL Snapshot
We know that that AFL is a great formative way to improve classroom practice and outcomes, and to avoid an over-reliance on summative outcomes. Evaluate four core areas of assessment for learning across your school. Provide clarity, promote good practice and offer meaningful feedback.
Evaluate: Questioning · feedback · pupil understanding · independent Learning.
Phonics Snapshot
A quick and simple phonics evaluation to identify strengths and areas for improvement. Great for phonics specialists, early years and key stage one teachers and leaders.
Evaluate: Management and organisation · Programme of study · Subject knowledge · Pupil progress.
Communication and Language Evaluation
A communication and language snapshot learning walk. An evaluation framework that will help your team to consider strategies for promoting language development in any subject area.
Evaluate: Listening Skills · Language Comprehension · New Vocabulary · Modelling · Facilitating Talk.
Pupil View
Quick and powerful, use Nautilus to acquire the valuable thoughts of all of your pupils. produce snapshot reports or historical reports for your development plans and meetings. Covering ten standard areas of your provision as well as offering direct feedback. Great for saving time and performing more often.
Parent View
Stay up to date with your parents' views. Ten questions designed to make sure that you always know what your families are thinking about your offer. Essential for identifying regularly engaging parents, identifying and sharing successes, as well as critical areas for improvement.
The Builder
With our Builder you can clone, edit and amend and of our existing frameworks. You can also create your own bespoke learning walks, observations, book studies and parent or pupil surveys. Great for evaluating your own school improvement priorities. Easy and quick to use, this feature provides infinite leadership solutions as well as a very bespoke dashboard for analysis and feedback.
Categories
Curriculum improvement
Learning Management Systems
Leadership & Management