Mondly Handsfree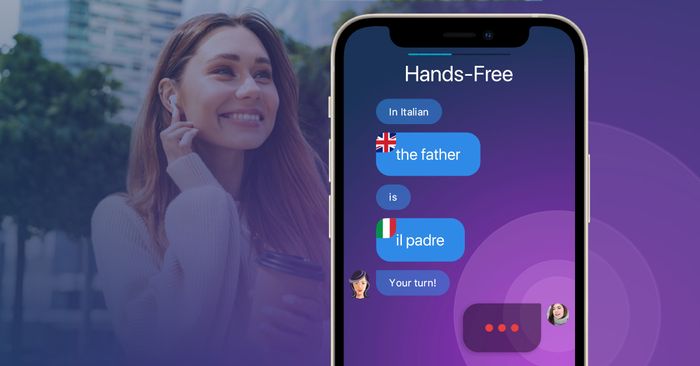 https://www.mondly.com/blog/2021/01/19/mondly-hands-free/
We are thrilled to introduce Hands-Free, an all-new learning assistant that will help unlock your speaking skills on the go. Readily available in the Mondly iOS app, Hands-Free uses state-of-the-art speech recognition and quick engaging lessons to put your listening and speaking skills to the test in more than 20 languages.
A decade ago, people relied on stereos and CDs for listening practice. Although expensive and often hard to find for less widespread languages, this was the only option available back then. But in recent years, technology has pushed the boundaries further than we could ever imagine. A Mondly in-depth course costs less than a regular pair of shoes and the stereo is now a smartphone that dynamically adapts content to fit your learning style.
Today, we made this process completely hands-free. Get ready to experience a new dimension of language learning.
We know how hard it can be to fit learning into your jam-packed schedule or routine. This is why we made it possible for you to learn Spanish, French and more completely hands-free while also carrying out other activities. Whether you are working out, doing chores around the house or simply relaxing at the end of the day, Hands-Free allows you to simultaneously learn a new language.
Easily recognizable by its purple microphone symbol, Hands-Free makes the entire content of Mondly – including Daily Lessons – available in interactive audio format. For this reason, if you don't feel like it, you don't even need to keep your eyes glued to the screen. Your new learning assistant will always keep the conversation going with instant feedback and constant encouragement.
Categories
Apps
Educational/Instructional Software
Language Schools \bilingual system