MODI Designer Kit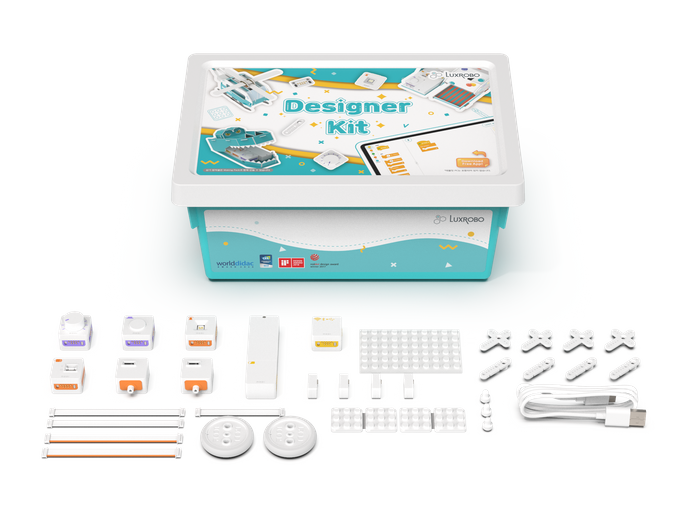 Designed and developed by leading Korean robotics manufacturer, LUXROBO, the intuitive robotics module set and accompanying Code Sketch app enable schools to teach robotics technology and programming in a practical and fun way from ages 7 and up,
Each kit includes 7 types of modules and lots of accessories. The modules are color-coded according to function: input, output, and setup.
MODI is made for education. As a fully immersive STEM product, MODI is suitable for Design & Technology, Science, and Computing curricula from KS1 to KS2, as well as for project-based learning in clubs.
Suitable for students working independently or in pairs. All kits come with access to MODI learning resources which include full project and lesson plans to get started.
Every set includes the following modules:
button
dial
LED
motor controller
motor
network
battery
The Making Pack includes videos and materials for the projects below. As a bonus, video instructions for two more plug and play projects are included (Flashlight and Drawing Bot).
Bingo Machine
Spinner
Rotating Pencil Holder
Zoetrope
LED Timer
Mood Light
LED Metronome
Snack Safe
Categories
Hardware
Educational/Instructional Software
Artificial Intelligence
Coding
Robotics