Mobile Device Storage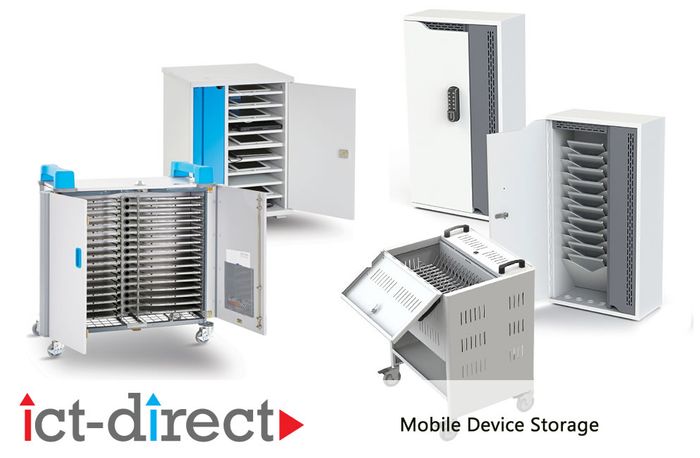 Loxit Products
Loxit Limited, founded in 1996 are a Cheshire-based company who design and manufacture AV mounting, IT security and other hardware management products.
Their reputation for top quality products, with a focus on security and safety is enviable. Few manufacturers can boast a range of products as reliable as those made by Loxit.
Operating globally, Loxit supply their quality products into all areas of public and private sectors throughout 38 countries.
As a close-knit family-run company, Loxit are a friendly group and provide an outstanding level of customer care above and beyond the competition.
ICT Direct have a fantastic relationship with the Loxit team, we have worked together for years and regularly meet up at trade shows. This familiarity allows us to offer their best products at fantastic prices.
The ultimate benefit of these three factors (UK based design & manufacturing, great customer service and the best possible working partnership) is that ICT Direct and Loxit can collaborate with our customers on products that meet a custom requirement or specification. Together we can ensure that what you purchase fits your needs exactly.
Lapcabby
Lapcabby are one of the early-generation manufacturers of technology charging solutions. Their early innovation into ergonomically designed mobile device charging solutions led to a range of laptop trolleys that persist today.
Lapcabbies can be found in schools, hospitals, public sector organisations, small companies and global conglomerates right across the world. It is a testament to their early innovation that a high percentage of the original line of Lapcabby trolleys are still in use today.
Lapcabby are ICT Direct's longest-serving business partner and we love their uncomplicated products, designs built for the rigours of school life and lifetime warranties. Ensuring staff and students alike may always have access to a fully charged device.
As a globally recognised brand, the Lapcabby name is a hallmark in the laptop trolley market.
When you ask a colleague for a pen, you don't ask for a ballpoint pen, you ask for a Biro. When shopping for a new carpet cleaning device you don't ask for a vacuum cleaner you ask for a Hoover (or a Dyson). Similarly, when shopping for a mobile device management solution, you don't ask suppliers for a laptop trolley. You ask for a Lapcabby!
Categories
Learning Spaces
Furniture
Distance Learning
IT Services
Connectivity & Communication solutions
Classroom Resources
Distributor/Reseller