Lockdown Alert System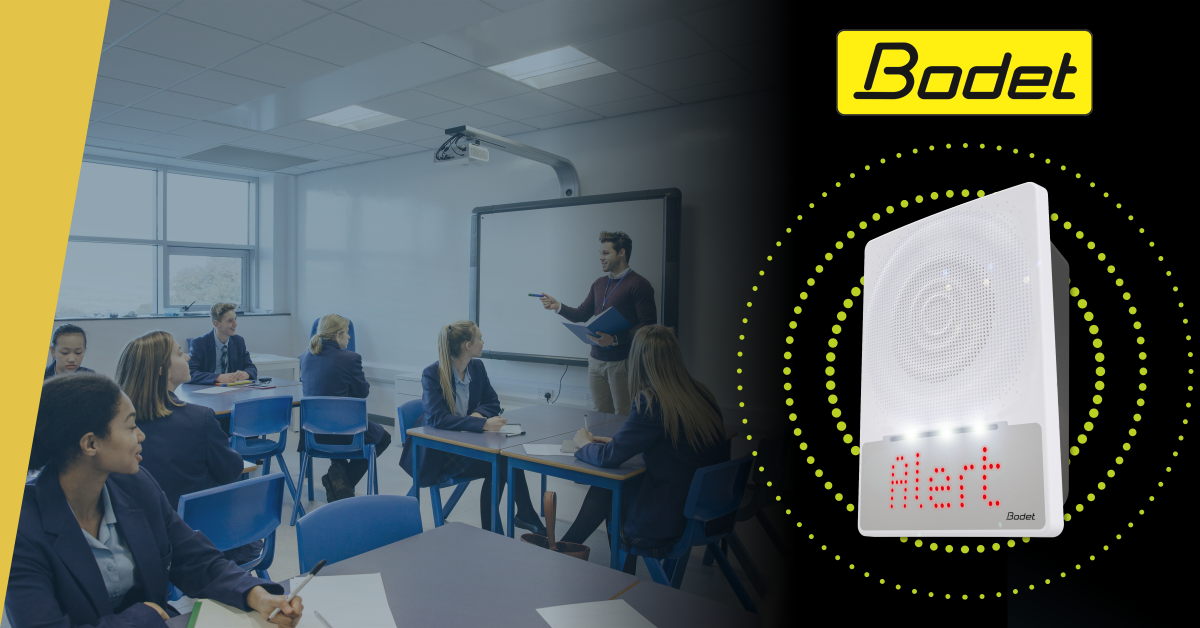 Bodet's Lockdown Alert System gives you the ability to broadcast a unique lockdown alert across your school premises at the touch of a button. This ensures all students and staff know exactly how to respond in an emergency situation.
Trigger methods included a wired control box, wireless remote control and smartphone app.
Bodet's Lockdown Alert Solution can be part of Harmonys, a 5-in-1 Bell System which also includes Class Change / Shift Change, Synchronised Clock, PA and music streaming functionality (such as radio stations).
Categories
AV and Multimedia
IT Services
Security & Risk Management
Connectivity & Communication solutions
Equipment Furniture