LiteracyPlanet Free School Trial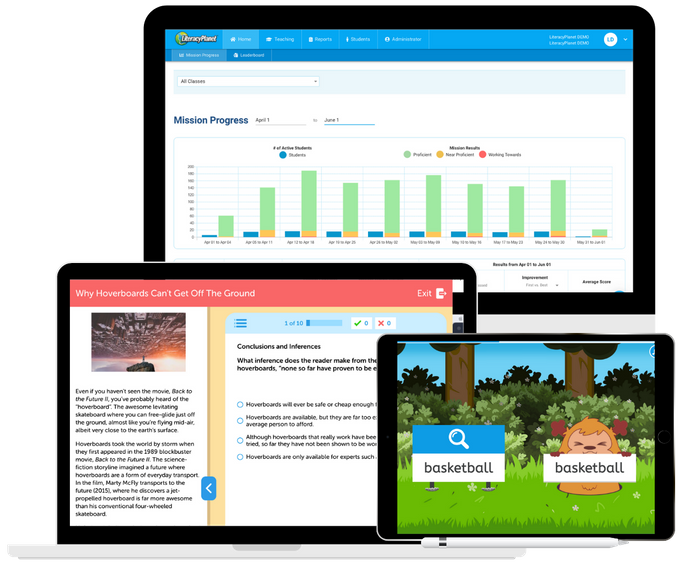 LiteracyPlanet is proven to improve student outcomes with fun and engaging activities across all key English literacy strands including Phonics, Sight Words, Spelling, Grammar & Punctuation and Comprehension. Students get instant recognition and fun rewards after each activity which encourage the continuation of their learning journey.
The platform is intuitively built to serve personalised content appropriate to students' learning levels through its Learn, Practise, Test philosophy. Teachers also have the option to assign from a variety of activities and choose when they want the activity to appear and disappear.
Teachers have the ability to track student progress in real-time with easy-to-use student reporting tools.
One of the main reasons teachers love LiteracyPlanet is its engaging spelling activities. The popular feature Custom Word Lists turns your weekly spelling lists into fun and interactive games. Through My Words, students also have the option to create their own spelling games to encourage active involvement in their own literacy development.

Start your free trial now: https://www.literacyplanet.com/school-sign-up/
Categories
Curriculum improvement
Distance Learning
Educational/Instructional Software