06 Oct 2021
Library and Literacy Wall Art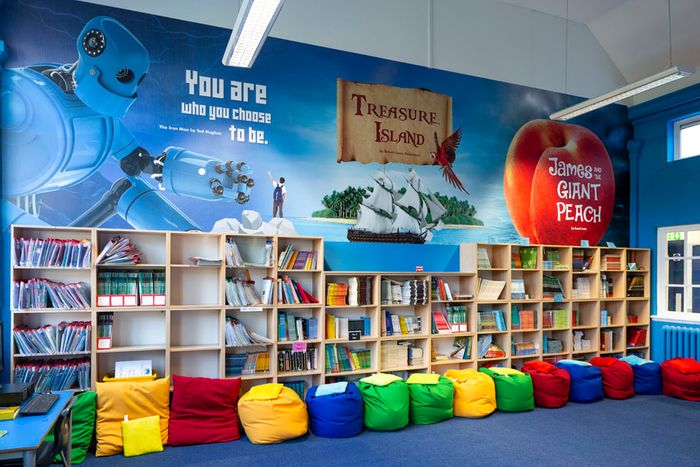 Dr Seuss put it best when he said, "The more that you read, the more things you will know. The more that you learn, the more places you'll go." Inspire a love of reading and an appreciation for the literary greats with Library and Literacy Themes from Promote Your School.
Students will be enchanted by larger than life murals featuring images, portraits and quotes from some of the most prolific novelists and tomes of our time.
Immerse yourself
What makes Library and Literacy Themes so powerful is that they are fully immersive and impossible to miss. The sheer size, outstanding print quality and flawless design all combine to create something truly unique and entirely special.
You can choose to focus on certain literary eras or handpick popular authors and quotes that will appeal to your pupils – it's up to you! All Wall Art from Promote Your School is custom made, so your Theme will be one of a kind.
Read On
If you like the sound of Library and Literacy Themes and want to know more, we'd love to come and see you! We'll visit your school, free of charge, and chat about options, ideas and implementation.
We're also very happy to share examples of previous work or put you in touch with other schools we've worked with so you can find out more.
Categories
Buildings and Estate
Classroom Resources
Learning Materials