Lexie - Application For Enjoyable Reading and Learning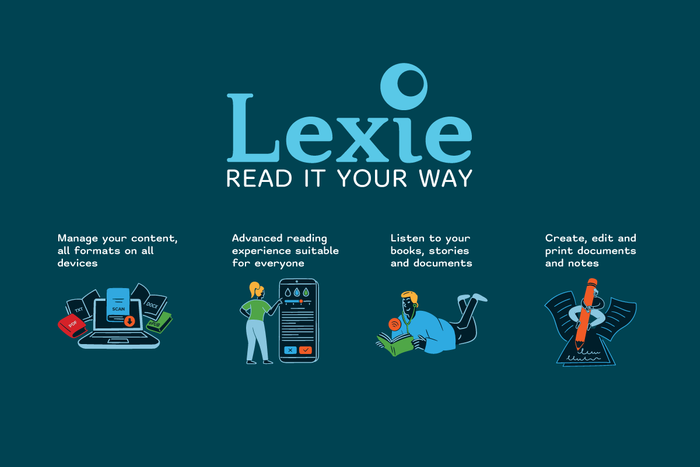 Lexie is the right place for reading your text in the most comfortable way - or Lexie will read them for you on all devices and in different formats. Organize all your texts and books, create new ones or choose from a large selection of free books and stories.
In addition, Lexie makes it easier for kids with dyslexia and with reading difficulties. Thanks to Lexie children love to read and learn, which helps parents, teachers and speech therapists.
It takes only a few minutes to find an interesting book or story, to adapt the text and to start reading. It's even shorter than eating a pancake.
Different text formats on all devices (eBooks, PDFs, Word docs,...)
Create, edit and print - lessons, learning materials, scripts
Convert photos of textbooks into digital content
A reading experience accustomed to everyone
Break up a text into syllables, mark mirroring letters
Lexie reads for you with Text to Speech
Large choise of titles for all ages
Create your digital library
https://www.omoguru.com/lexie/
Categories
Special Educational Needs
E-Books
Learning Materials