07 Nov 2019
Kitronik - Lesson in a Box - Simple Robotics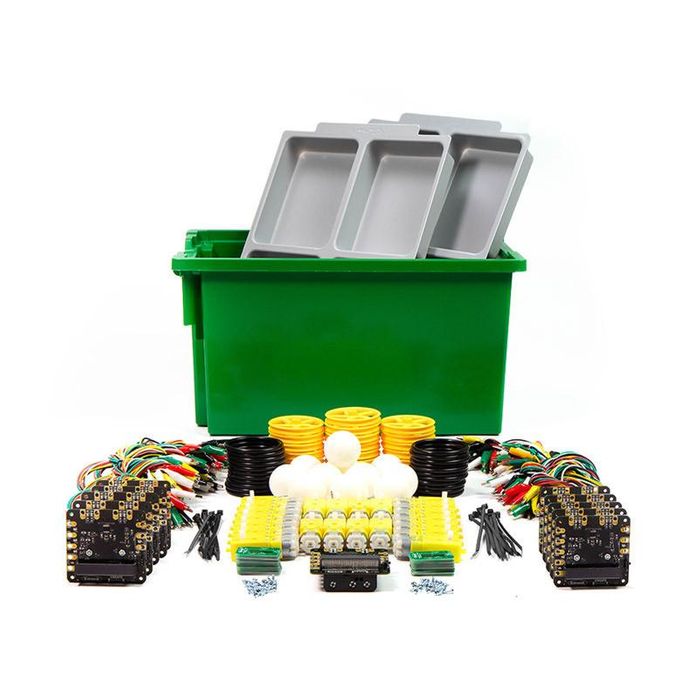 The Lesson in a Box (Simple Robotics) is a complete set of electronics and teaching resources to enable successful cross-curricular lessons with minimal teacher effort. The kit and teaching resources have been tried and tested by real pupils and developed by real teachers to save you time. We know how busy you are!
In developing this box we wanted it to be affordable, useful and robust enough for teachers to use again and again. The resources cover not only the KS3/KS4 specifications but also personal development by encouraging pupils to view traditional STEM activities as having value across their curriculum.
All of the teaching resources are set out in a teacher, user-friendly' way, including technicians notes, lesson plans, resources and workbooks or worksheets. There is also an introduction to the Lesson in a Box kit that gives a overview of its contents, set up guides for technicians and an overview of the included lessons. As has been mentioned, this kit is cross-curricular and has been designed for DT, Computing & Physics.
Categories
Distributor/Reseller
Hardware
Coding
Learning Materials
Robotics