Lenovo 300e Chromebook 2ND GEN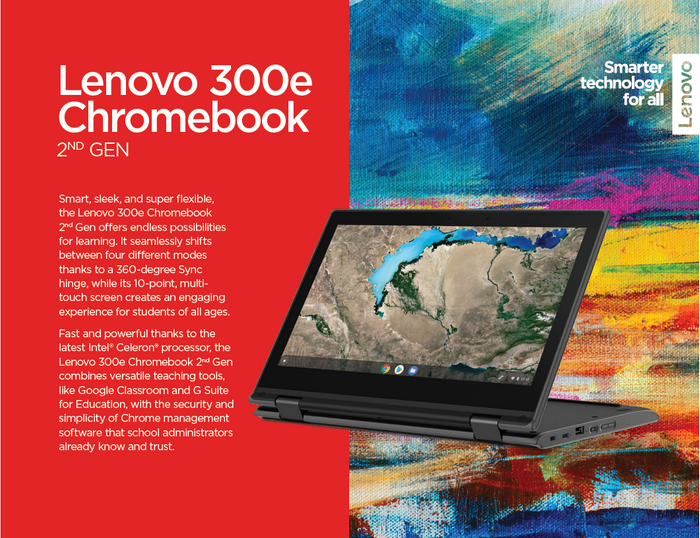 Smart, sleek, and super flexible, the Lenovo 300e Chromebook 2nd Gen offers endless possibilities for learning. It seamlessly shifts between four different modes thanks to a 360-degree Sync hinge, while its 10-point, multi-touch screen creates an engaging experience for students of all ages.
Fast and powerful thanks to the latest Intel® Celeron® processor, the Lenovo 300e Chromebook 2nd Gen combines versatile teaching tools, like Google Classroom and G Suite for Education, with the security and simplicity of Chrome management software that school administrators already know and trust.
Categories
Hardware
Distance Learning