Lenovo 100e Chromebook 2nd GEN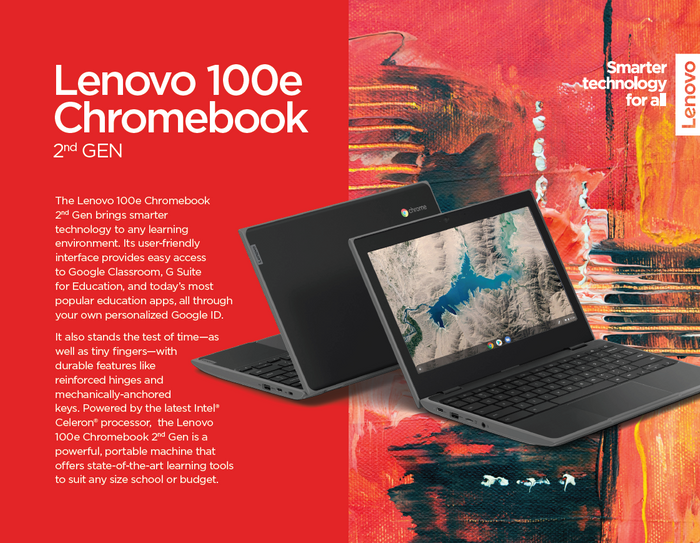 The Lenovo 100e Chromebook 2nd Gen brings smarter technology to any learning environment. Its user-friendly interface provides easy access to Google Classroom, G Suite for Education, and today's most popular education apps, all through your own personalized Google ID.
It also stands the test of time—as well as tiny fingers—with durable features like reinforced hinges and mechanically-anchored keys. Powered by the latest Intel® Celeron® processor, the Lenovo 100e Chromebook 2nd Gen is a powerful, portable machine that offers state-of-the-art learning tools to suit any size school or budget.
Categories
Hardware
Distance Learning