LEGO® Education SPIKE™ Prime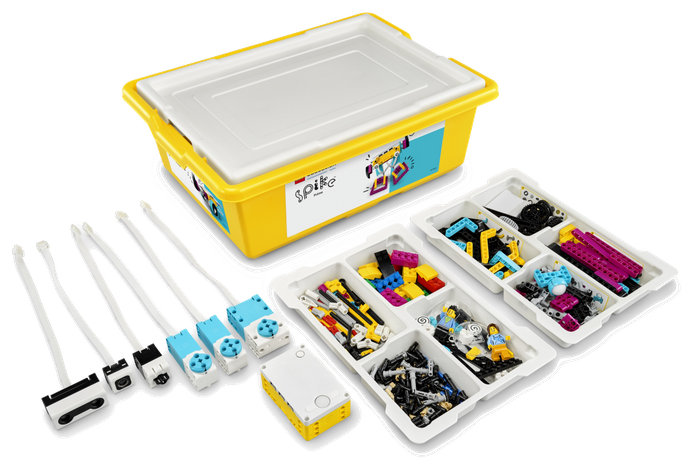 The LEGO® Education SPIKE™ Prime Set is the go-to STEAM learning tool for secondary school students. Combining colourful LEGO building elements, easy-to-use hardware, and an intuitive drag-and-drop coding language based on Scratch, SPIKE Prime continuously engages students through playful learning activities to think critically and solve complex problems, regardless of their learning level. From easy-entry projects to limitless creative design possibilities, including the option to explore text-based coding with Python, SPIKE Prime helps students learn the essential STEAM and 21st century skills needed to become the innovative minds of tomorrow... while having fun!
Part of the LEGO® Learning System, SPIKE™ Prime engages all pupils in thinking critically, analyzing data, and prototyping creative hands-on solutions for complex problems with real-world relevance. From easy-entry lessons to advanced experiences, pupils of all learning levels build their confidence and resilience along with the 21st-century skills that are vital to their future success.
Categories
Coding
Learning Materials
Robotics