Gratnells Learnometer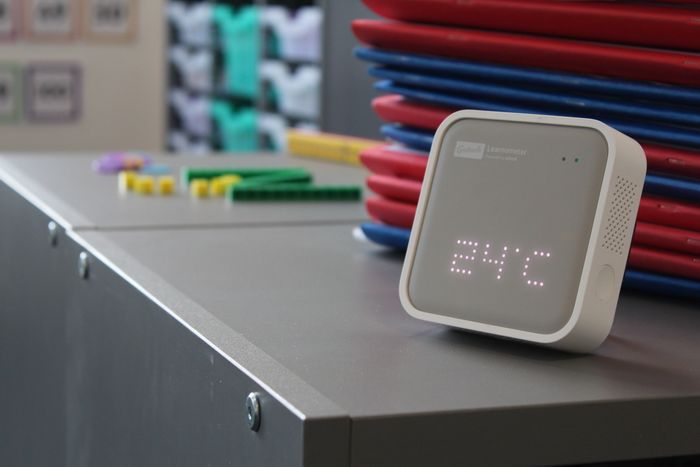 The Gratnells Learnometer is a device developed in partnership with Professor Stephen Heppell and his research team to measure and monitor classroom environments, allowing the optimal conditions to be maintained for improved learning and achievement.
Professor Heppell says, "Our research, and others', confirms that poor light levels, the wrong temperatures, inappropriate sound volumes and rhythms, humidity, air pollution, CO2 and air pressure can all impair learning. Our Learnometer research tool automatically samples your classroom environment, and makes suggestions through a unique algorithm as to what might be changed to allow students to learn and perform at their best."
The Learnometer records data, stores this data in the cloud, and produces dashboard reports, allowing the user to get instant readings, as well as monitor trends and compare locations with
differing environmental factors.
As a constant monitor, visible within the classroom, the Learnometer will also provide the ideal opportunity to engage students in discussion about environmental factors, and can even be
used to launch a variety of classroom based STEM projects.
Categories
Classroom Resources
Equipment Furniture
Furniture
Learning Spaces
Learning Management Systems