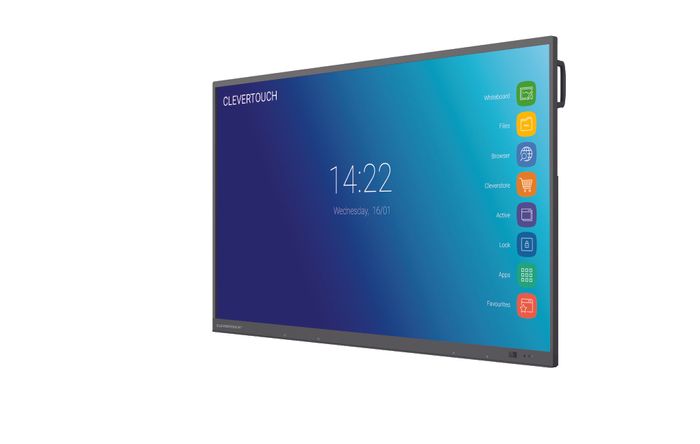 Multi-award-winning education solutions for the digital classroom
IMPACT™ Plus – Our most powerful and feature rich education 4K touchscreen that we've developed is designed for the classroom.
With mobile device management (MDM) and over-the-air updates (OTA), the update of software, apps, firmware, and troubleshooting is all controlled remotely by your IT department, leaving teachers free to teach.
Our elevated connectivity allows you to share content with Android, iOS, Windows and Chrome devices. As expected, Wi-Fi® and Bluetooth® and a slot-in PC option ensures we've got your connectivity covered. Including 4GB RAM, extensive storage for those non-cloud needs, Gigabit LAN integration, 4K User Interface, OTA Updates and RemotemManagement – just some of the features of this world class product.
With Clevertouch, teachers are not limited to one type of presentation suite, software provider, platform or OS. Teachers are free to use existing resources - and convert old resources tied to other providers - easily and quickly. Teachers can also switch seamlessly between Android and PC modes and continue using existing services such as Google Classroom or Microsoft packages effortlessly within your Clevertouch suite.
Categories
Screens
IWBs - Interactive White Boards
Apps