28 Oct 2021
X-KIT: Unlimited Robot Toy Creation Kit With 3D Printer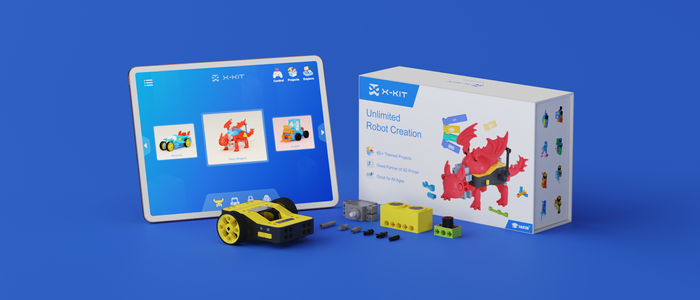 X-KIT is a toy robot design suite containing both hardware and software, used along with 3D printing technology.
Modularized 3D design allows kids to easily design their ideal shapes and figures.
Hardware as electric modules and a powerful hub integreted with sensors and motors enables the robotics function.
Graphical coding let kids to intuitively manipulate program elements graphically, by which they learn how to command robot.
3D printing can rapidly build all the designed parts for the robots.
The collective system makes a mini robot factory work for kids. They learn while create.
Categories
3D Printers
Apps
Coding
Robotics