12 Jan 2021
Illuminated Sensory Glow Pebbles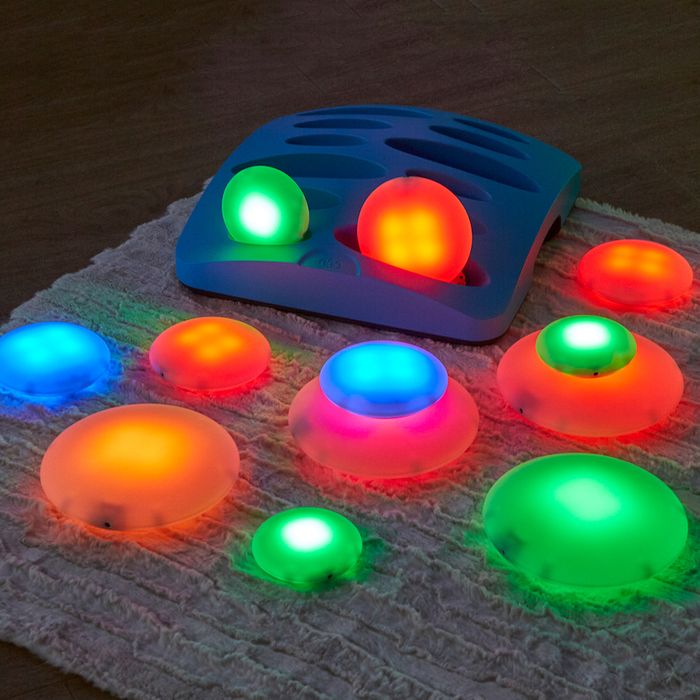 The pebbles are in three sizes and are charged by placing them in the docking station. Choose from static or set to sequence mode. The pebbles take 4 hours to fully charge and have a battery life of 10-12 hours. A great resource for sensory rooms and a novel way of encouraging children to experiment and explore.
Children with specific schematic behaviours such as rotation and enclosure may enjoy investigating this resource. An ICT resource that can be enjoyed by younger children. They will love stacking, rolling and touching the beautiful pebbles. Largest pebble has a diameter of 15cm.
Wipe clean with damp cloth. Do not submerge in water.
https://www.tts-group.co.uk/illuminated-sensory-glow-pebbles-12pcs/EY07307.html
Categories
Learning Materials
Classroom Resources
Special Educational Needs