07 Mar 2022
GENERIC COURSES ON INDUSTRY 4.0, ADVANCED MANUFACTURING AND DIGITAL TRANSFORMATION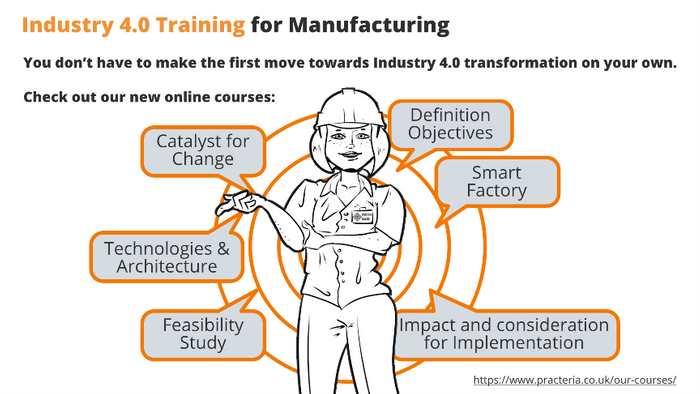 Industry 4.0 e-learning series: Industry 4.0 technologies, Smart Factory, Catalysts for Digital Transformation, Impact of Industry 4.0, Feasibility of Implementation of Digital Transformation
The course's aim is to develop a comprehensive knowledge of Industry 4.0 to enable you to make informed decisions about the "what" and the "how" your business needs to start Industry 4.0 transformation.
As an I4.0 Transformation Specialist, your first task will be to create motivation for change and to convince the business' decision-makers to undertake this change in their company.
Are you ready to start?
Categories
Apps
Curriculum improvement
Distance Learning
Learning Materials