Formative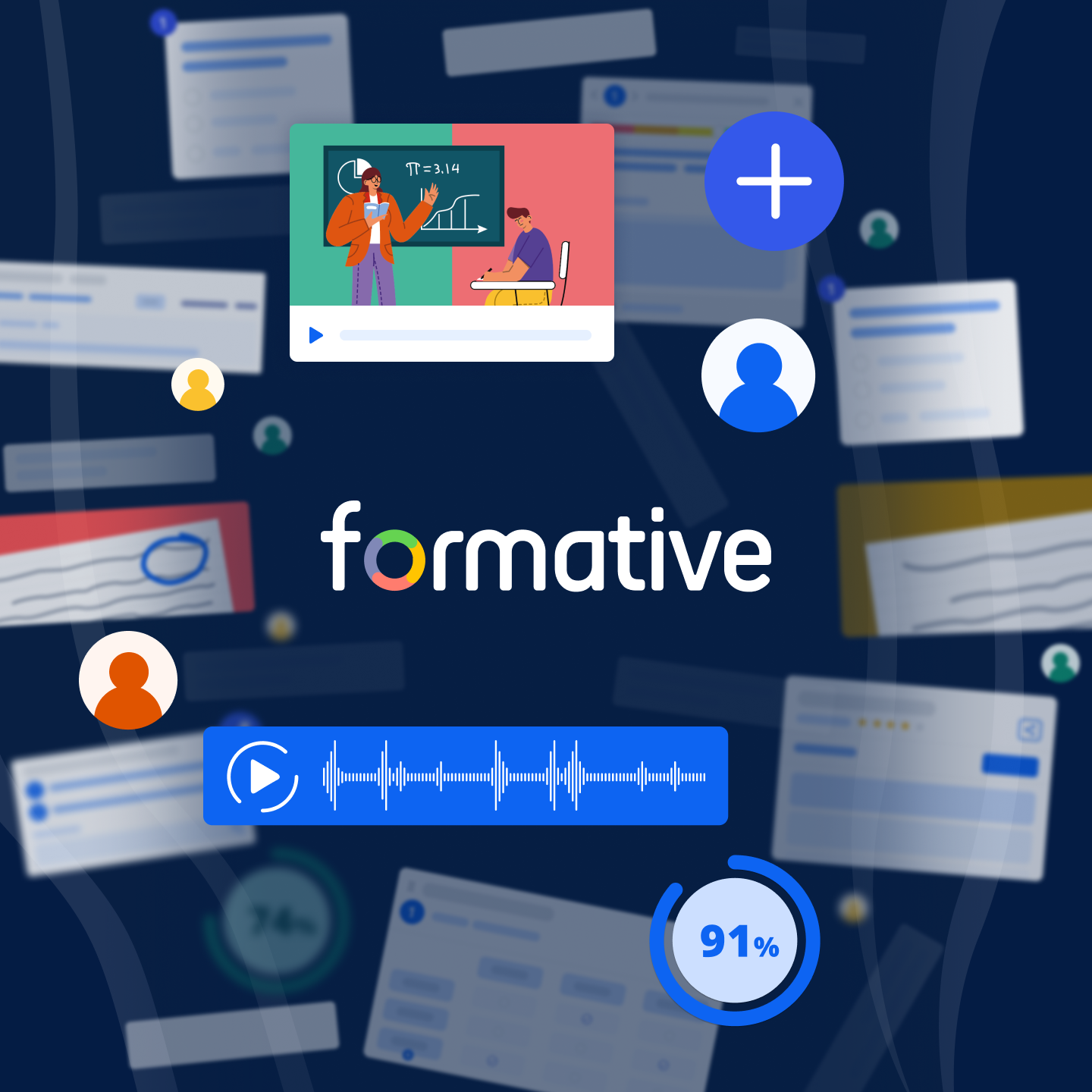 Formative is your mission control
Seamlessly transform your traditional lessons into data-informed, real-time assessments that enable educators to create powerful formative-learning opportunities with their students. In the moment - when it matters most!
Instruct
Super-charge your existing lessons, content, and teaching tools into data-rich, formative-learning experiences across any grade level or subject matter.
Assess
Reimagine assessments. Formative allows you to continuously assess learning gaps and depth of knowledge, providing the data you need to guide classroom instruction.
Engage
Never miss a key learning opportunity. Shorten the feedback loop by getting real-time insights into student growth when it matters most - immediately.
Analyze
Review student data across to inform standards-based instructional decisions, ensuring that academic growth remains the top priority.
Categories
Assessment Feedback
Classroom Resources
School Administration/ Management
Special Educational Needs
Achievement Monitoring
Assessment services
Curriculum improvement
Distance Learning
Educational/Instructional Software
Language Schools \bilingual system
Learning Materials
Attendance Management
Connectivity & Communication solutions
Data Management & Storage