ENGINO Software Suite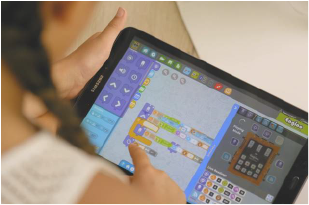 Starting with the 3D builder software, kids are empowered to create their own virtual model, practicing early CAD skills along with design thinking and 3D perception. With KEIRO™ software, students develop computational thinking and learn coding by using intuitive block-based programming, which can also advance with text
programming. The ENVIRO™ simulator allows students to test their code without needing a physical device, seeing how their virtual model performs in a virtual 3D arena. They can select from a variety of challenges that are not easily actualized within usual classroom setting. With the e-learning curriculum software, all theory, experiments and quizzes become interactive and engage students with inquiry based learning.
Categories
Coding
Educational/Instructional Software
Learning Materials
Robotics