21 Feb 2022
Empathy Week 2022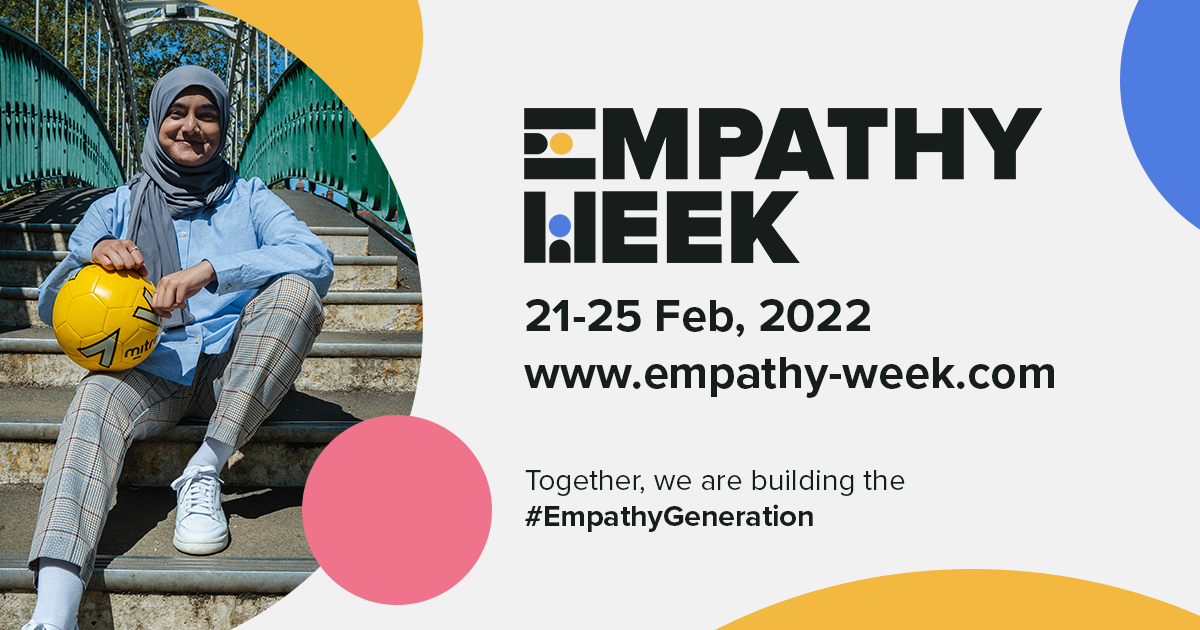 Empathy Week is a global schools programme that uses the power of film to develop the skill of empathy and leadership in every student each year. Over the past two years we've engaged 100,000 students in over 40 countries across 6 continents - our mission, to build an #EmpathyGeneration.
Crucially, our programme is designed by qualified UK teachers, designed to fit around any timetable and curriculum and offers a whole-school approach to developing empathy in the long term.
Watch the 2022 Empathy Week Trailer - https://youtu.be/mcow1dii3mo
Each year 5 human films are made and delivered through the programme. This year the theme is 'Passion and Purpose' and focuses on 5 individuals from across the UK. Dami, Lipa, Kwasi, James and Courtney. Their stories are powerful insights into their lives and cover themes such as racism, the power of sport, immigration, resilience, leadership, having Downs Syndrome, gender equality, mental health and more.
Register via www.empathy-week.com
Categories
Classroom Resources
Education Services
Health and Wellbeing