EDUCATION STARTER KIT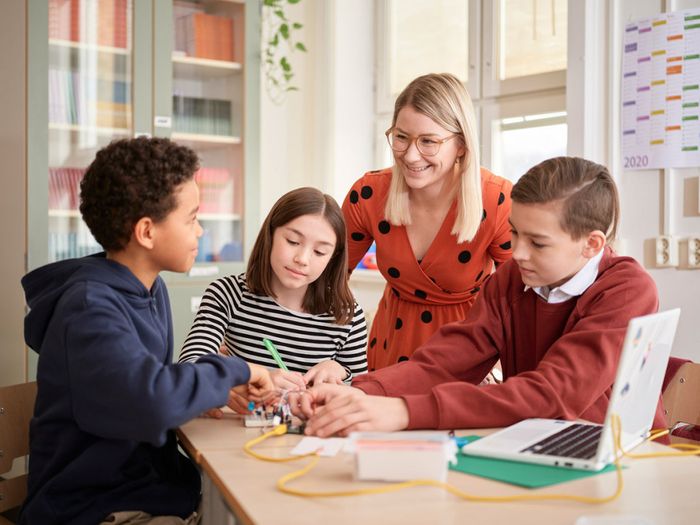 The Education Starter Kit is a beginner-friendly guided solution for your classroom.
Get started with the basics of electronics, programming, and coding. No prior knowledge is necessary - the kit will guide you through 11 exciting lessons, introducing concepts like current, voltage, resistance, and important 21 century skills, such as problem solving and critical thinking.
Each kit includes everything you need for the course: hardware, access to online learning content, and dedicated support.
Categories
Hardware
Coding
Educational/Instructional Software
Learning Materials