20 May 2020
EDClass Assessments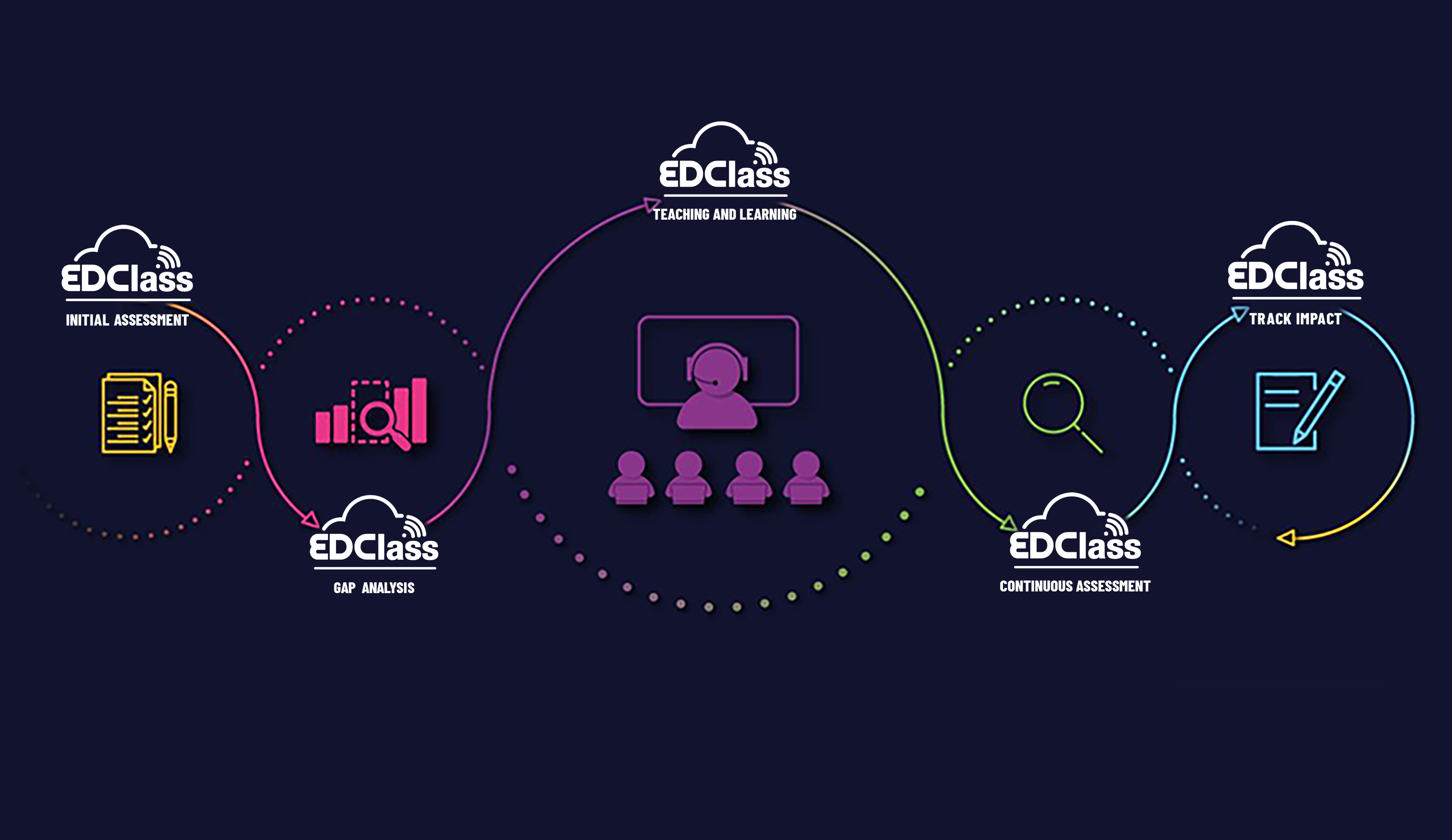 EDClass can provide your students with vital learning resources and instant support from a click of a mouse or tap of a screen. This is all possible due to EDClass' process which includes 5 key steps:
Step 1 Initial Assessment- individual learners take an initial assessment which allows us to identify the starting point a student is at and their understanding of the content they are working on.
Step 2 Gap Analysis- our diagnostic tests can then identify and highlight specific gaps in knowledge that students have, enabling us to create personalised learning pathways to help target these areas which is perfect for catch-up.
Step 3 Teaching and Learning- Now students can explore over 17,000 lessons and over 10,000 learning lessons with instant support from UK qualified teachers delivering live, on-demand and recorded lessons! Teachers can be contacted through face-to-face, written or instant chat, allowing students to work through their personalised learning pathway at their own pace with guidance and advice available at a click of a button.
Step 4 Continuous Assessment- it doesn't stop there! Our lessons include questions which test student's knowledge on the content they are learning. All answers are tracked and recorded allowing you to access and clearly track student's scores, grades and progress during their time using EDClass.
Step 5 Track Impact- From there we can analyse students' performance on their skills gaps and monitor the improvements they make. The tests can then be re-taken to further improve on specific areas. The process then repeats itself help increase attainment and levels as well as further identifying skill gaps students have so they can progress to the next level of learning as well as continuously improving their knowledge whilst learning with EDClass.
For further information visit our website, www.edclass.com or give us a call on 01909 568338
Categories
Assessment services
Distance Learning
Learning Management Systems
VLE - Virtual Learning Environments