01 Mar 2022
DynamoPost14 - Dyscalculia Assessment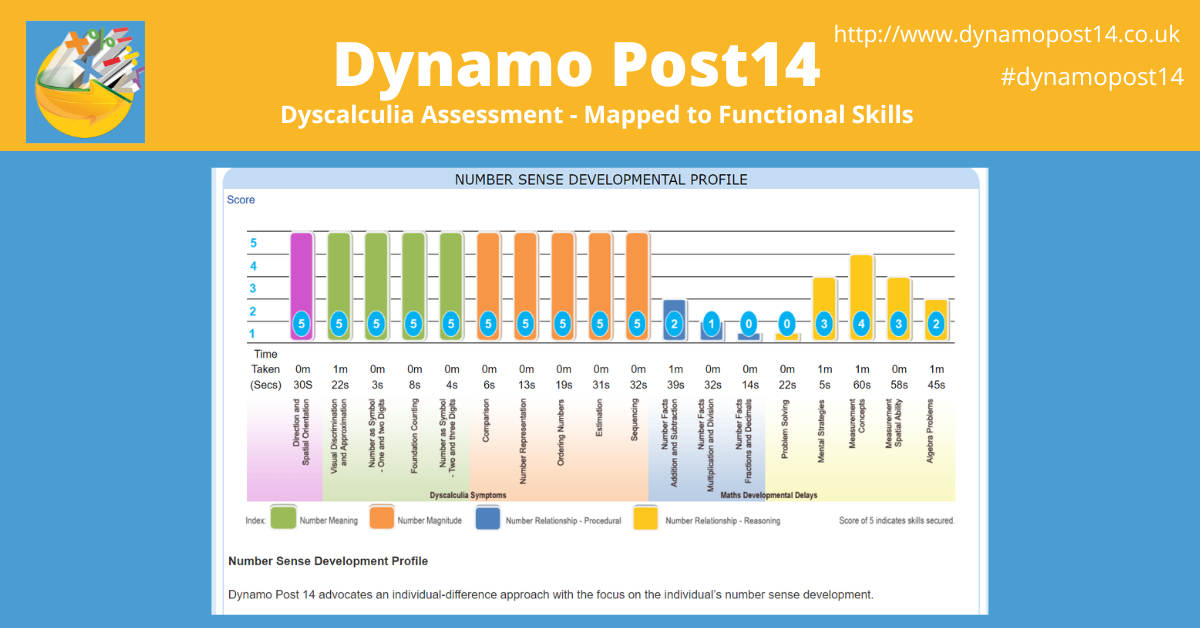 Provides an individual Number Sense developmental profile and identifies number sense strengths and areas for repositioning.
Performance Profile that is mapped to the Functional Skills framework (E1, E2, E3, L1, L2).
Identifies if the individual is at risk of developmental dyscalculia and/or maths developmental delays.
Provides an Individual Support Plan that outlines the targeted areas of learning across a range of Strands, supported by the speed of processing, response times and scores.
Provides a detailed Recommendations Report that describes the assessment outcomes, recommendations and suggested manipulatives.
differentiates developmental dyscalculia from maths developmental delays.
Easy to administer online dyscalculia assessment supported with observation tools.
Maintains a score history that can monitor progress and performance after the intervention.
Inclusive SEN/ALN accommodations support audit tools.
Categories
Assessment Feedback
Classroom Resources
Distributor/Reseller
School Administration/ Management
Special Educational Needs
Tuition and after school program
Government
Achievement Monitoring
Apps
Assessment services
Curriculum improvement
Distance Learning
Educational/Instructional Software
Learning Materials
VLE - Virtual Learning Environments
Professional Services