31 May 2021
Download Projects from TechnoHub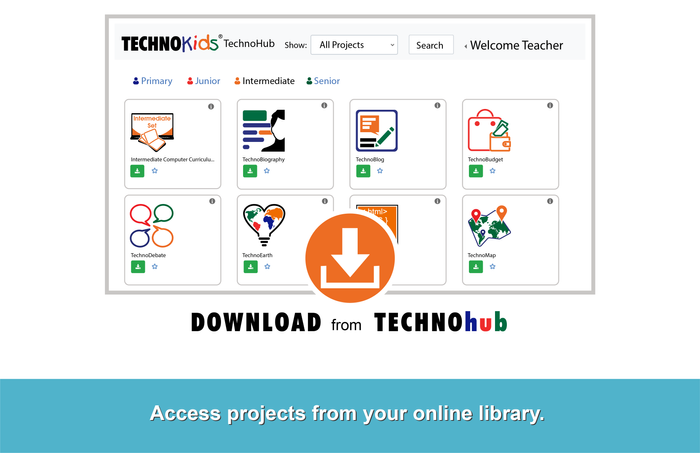 TechnoHub offers educators a convenient way to get the lessons and resources they need. TechnoHub is a digital library that organizes all your TechnoKids projects onto online bookshelves. There is no need to back up your files. You can access all the instructional materials anywhere, anytime.
TECHNOHUB FEATURES:
Over 35 projects for Microsoft Office, Google, and programming.
Download one or multiple versions of the same project to match instructions to your software.
Project files are automatically updated with the latest content.
Customers with a TechnoKids Collection will have new projects added instantly to their bookshelf.
Stay current! Notifications keep you informed about important updates or new projects.
Access to TechnoHub is FREE with each product purchase.
Categories
E-Books
Educational/Instructional Software
Publishers
Coding
Learning Materials
Distributor/Reseller
Publishing