12 Jan 2021
Desktop 16 Ways USB-C Double Open Iron Door Charging Cart Charging Station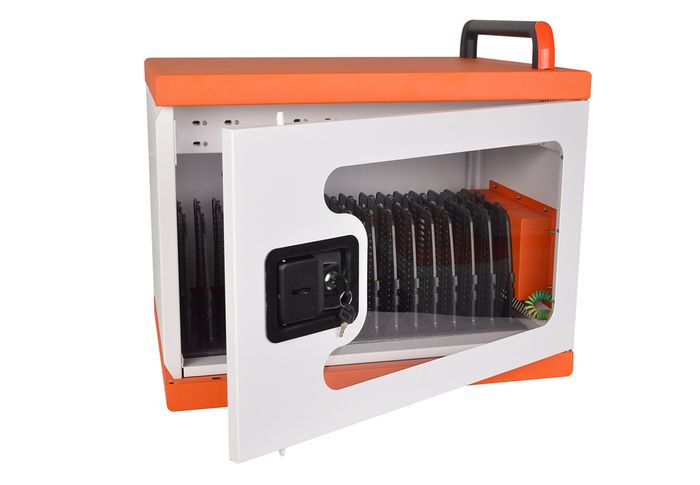 Features and Benefits
1.Simultaneously charges up to 16 tablets, including iPads ,laptops and any type-c connector devices up to 15.7''.
2. Each type-C port charge power can be 60W.
3.Locking steel doors and side panels prevent theft and tampering.
4.Each type-c charging port delivers up to 3 Amps of charging current; and Each port volt can be automaticly delivered by identifying what the device need max.
5.Removable/reconfigurable dividers protect and organize each tablet.
6.Sturdy steel construction securely houses the devices.
7.The charging cabinet can be equipped with 3'' casters to make it move easily.
8.rear wall-mounted slots make the cabinet easy to mount on the wall, and the bottom rubber feet makes it easy to put on the desk or floor.
9. Doors open at least 180 for improved access to devices.and can be reverse install the door open from right or left.
10. Child-safe design with smooth, rounded corners and edges to safeguard students.
11. Stack up to charge 16 ports devices.
12. USB Type-C to Type-C cable is optional .
13.Type-C charging system with fan included, and fan's on and off mode is according to its temperature automaticly.
14. ETL, CE, SAA, 3C certificates approved.
Categories
Apps
Professional Services
Classroom Resources