Desk 21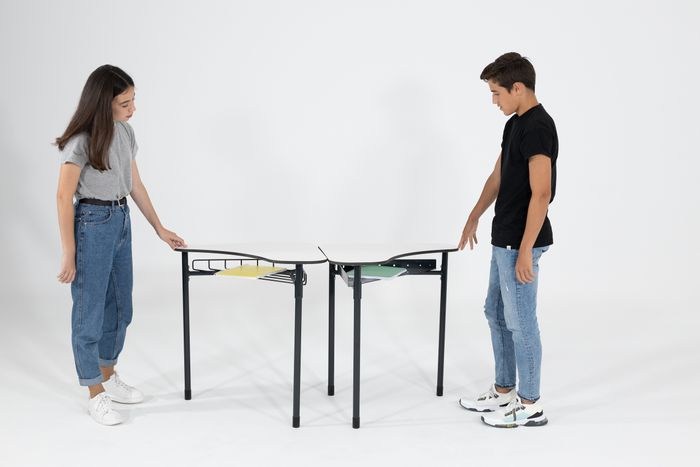 DESK21 was developed for the modern classroom environment, in which the interaction with and amongst students as well as the collaborative work are valued.
Designed in order to allow different configurations in the same space, it enables a dynamic approach within the classroom, promoting not only the interaction among the class, but also between groups and one to one.
Its geometry was thought to promote the creation of different work and sharing areas, ensuring ergonomics and the users' good posture. With 3 positions, it allows writing at the left, right or centre, responding to the different left-handed or right-handed students' needs.
Categories
Classroom Resources
Equipment Furniture