ReadingWise Decoding (and Zip phonics)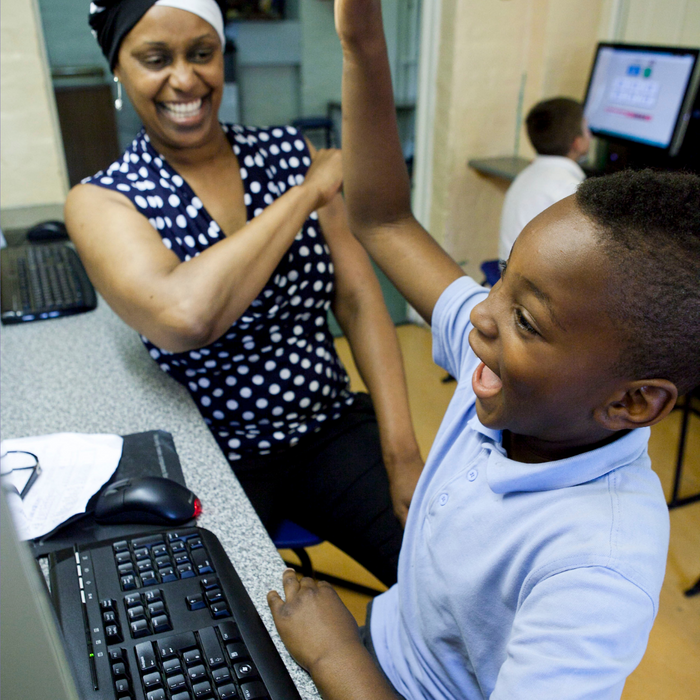 ReadingWise Decoding is a leading literacy intervention, used by thousands of struggling readers in primary and secondary schools across the UK. Supporting a rapid improvement in literacy skills, it helps them access the wider school curriculum.
On average it increases reading age by 9 months in 20 hours delivering animated lessons incorporating multi-sensory activities.
It's been honed over many years to maximise impact. Regularity is key. Schools schedule 3-5 sessions every week. Each session is 20-30 minutes long with up to 10 learners, supervised by one trained member of staff. You can reach large numbers of struggling readers quickly and effectively.
Decoding delivers rapid reading improvement for learners at all stages of their school life:
Year 2: those who struggled to pass the phonics check or not making expected progress.
Years 3-6: struggling readers needing additional support to succeed in their SATS
Year 7: those arriving with low literacy.
Year 8-9: support closing the attainment gap.
EAL learners: very effective at all key stages.
ReadingWise Zip is aimed at children aged 5 - 7 learning to decode. As an adaptive learning programme, using a smart algorithm, it understands when a child has mastered a letter-sound correspondence. This means that Zip is personalised, allowing children to learn at their own pace and repeating areas that are not secure.
Each pupil is allocated their own login to allow Zip to understand how secure a pupil is in relation to a letter/word-sound correspondence and to allocate new letters and sounds as appropriate. Each pupil therefore progresses at their own pace, with those needing more exposure to certain sounds receiving it while those secure can move on.
---
Categories
Classroom Resources
Educational/Instructional Software
Learning Materials