13 Jan 2021
Cyber Security & Safeguarding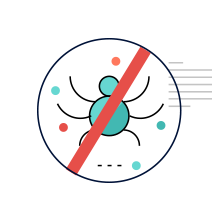 AdEPT Education provide a range of cyber security and safegaurding tools and expertise to schools, helping protect users and the premises from Internet borne attacks and threats.
AdEPT Education succesfully protects thousands of schools and millions of users everyday.
Speak to us about antivirus, malware preventiong, internet and email filtering, firewalling, Cisco, Fortinet and Sophos.
Categories
IT Services
Data Management & Storage
Professional Services
Connectivity & Communication solutions