14 Mar 2022
Create® 3 Educational Robot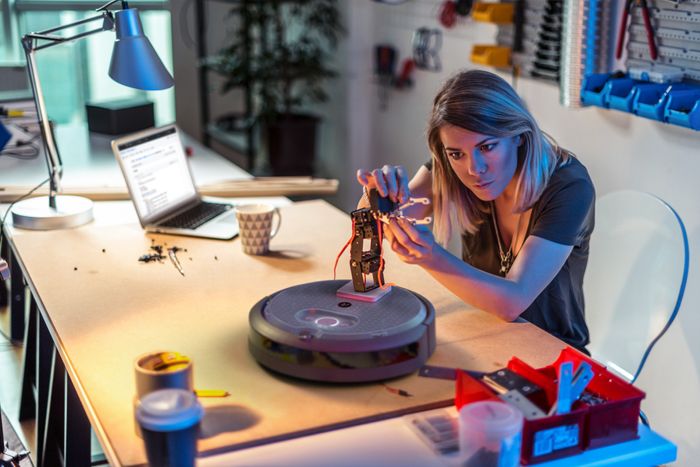 A buildable, mobile robotics platform
Tackle robotics projects with an affordable, trusted mobile robot development platform that features a buildable design to mount additional hardware.
Begin with basic behaviors
Grasp the fundamentals of robotics, computer science, and engineering by programming the Create® 3 to perform simple behaviors, sounds, and movements.
Evolve to advanced robotics applications
Tap into advanced applications including multi-robot exploration, navigation and mapping technology, and telepresence capabilities. Additional hardware not included.
Your Canvas to Create without Restraint
Arriving equipped with our smartest technology yet, the Create 3 educational robot offers a full suite of modules, sensors, LED lights, wheels, and behaviors to fuel robotics exploration.
Categories
Distributor/Reseller
Coding
Robotics