01 Jan 2022
COOL Monitoring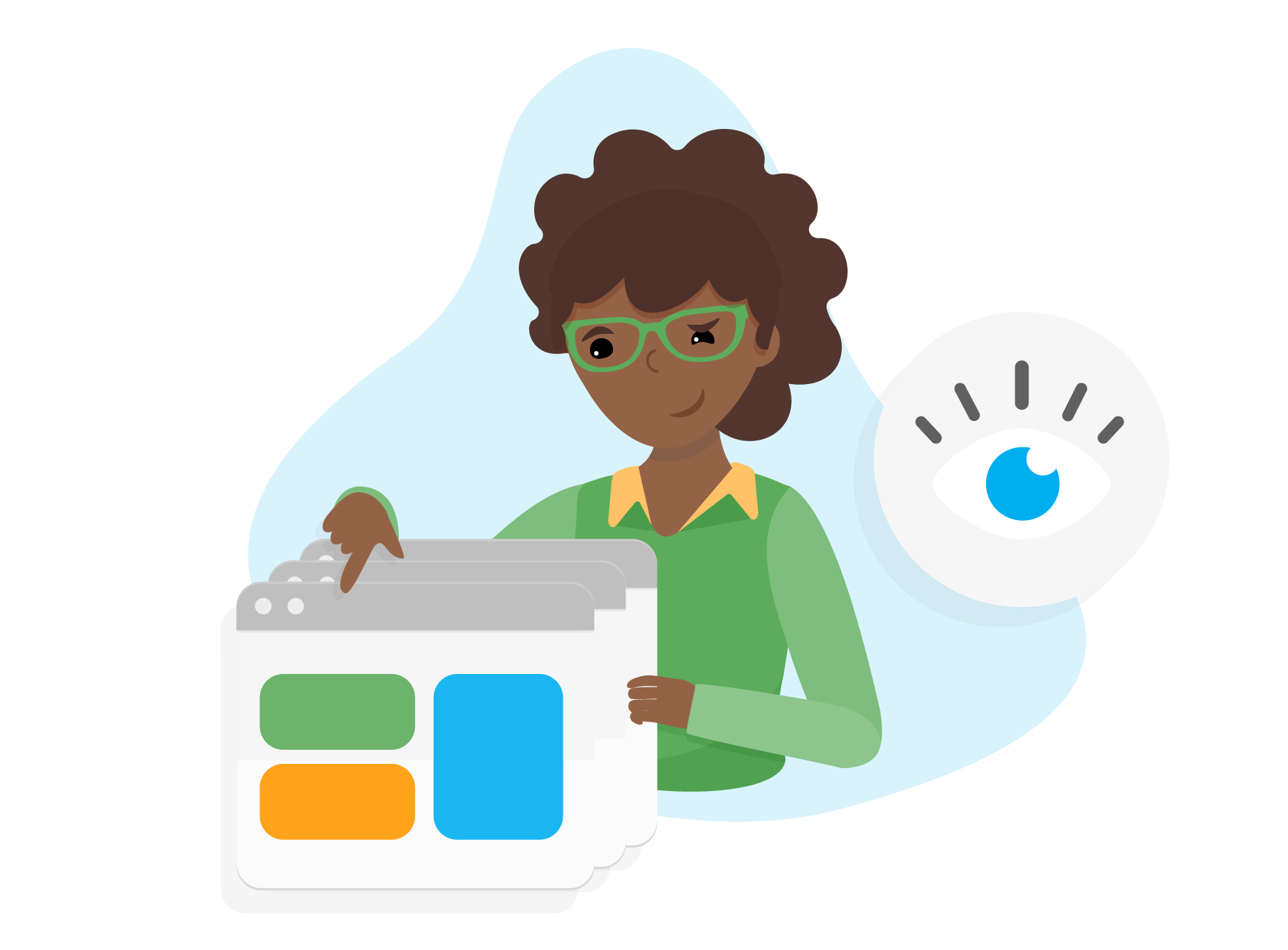 Monitor students' screen activity
Stay in control! View online learning activity and progress in real time by following the screen of one or more students from your own device.
---
Next-level classroom management
Manage online learning the easy way. Simply monitor the screen of one, multiple, or all students to see what they're working on in real time. This means you can provide guidance during the learning process, not just after! Need the class' full attention? Lock browsers for any number of minutes when giving your group instructions. Or switch to COOL Check, where students can only access the apps and websites you select for them.
High student participation
Actively involve students in class work. Open or close websites in their browsers, simply from your own device. You can even open up new ways of collaborative learning. For example, by sharing students' screens on your interactive display in front of the class. Is it time to complete an assignment? Let your students work independently, without losing control of your classroom.
Open or close websites for students
Send personalized educational material
Integrated with COOL Check
Personalized education
Easily create subgroups within your Classroom. This allows you to push specific educational content and activities to students who need a little more explanation. Or to a group of students who have already completed an assignment. Perform an action to a single student or a selected group of students in just 1 click!
View Monitoring history
Students can see on their screen when and by whom they are being monitored. As a teacher, you can view students' browser history from previous Monitoring sessions up to 7 days back. An admin can see how long, when and for which students a teacher has used Monitoring. This way, everything stays transparent.
COOL Platform
Monitoring is a premium module of the COOL Platform. A free online learning platform that gives teachers and students access to all relevant applications with 1 login. Explore more COOL modules: Picture login, QR login, COOL Check, and Plagiarism check. Try the full COOL classroom suite for 60 days for free!
Check it out: https://www.cloudwise.cool/product/monitoring/
Categories
Achievement Monitoring
Assessment services
Distance Learning
Educational/Instructional Software
Learning Management Systems
VLE - Virtual Learning Environments