Colibrio Reader Framework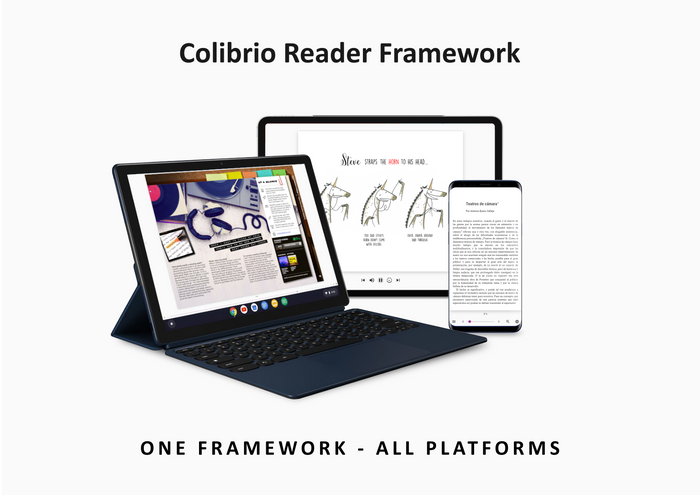 Accessible, Interactive and Fun
One of the promises of EPUB3 is to make digital books dynamic and exciting. Using Colibrio Reader you can offer your users publications that take advantage of all the power of JavaScript, Canvas, SVG and CSS.
Create engaging learning experiences, fun and exciting kids books, augmented travel guides and more!
Accessibility is a foundational property of the Colibrio Reader Framework. Our technology helps build more inclusive ecosystems of products and services for all readers, regardless of their needs.
We have built in support for Media Overlays, Text to Speech, user definable type and display settings and more. We also expose "low level" accessibility platform technologies, so that you have all that you need to innovate and create.
Categories
Apps
Distance Learning
E-Books
Educational/Instructional Software