Clever Owl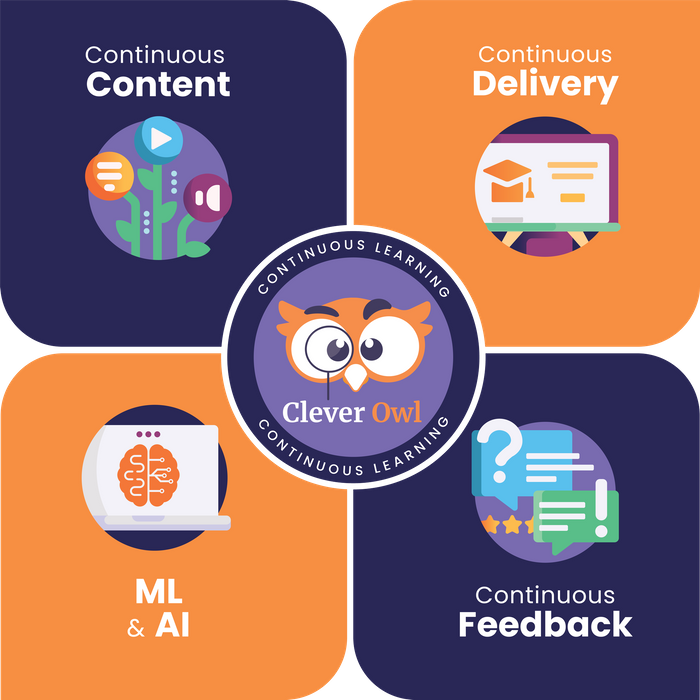 As we all know, the educational sector is facing a lot of challenges these days especially after the Covid-19 pandemic. Schools are cash-strapped. They have been crippled by high costs, the technological gap between teacher and student, and the fact that they are not future ready for education 3.0!
Here is where WIN stepped in to solve these challenges for you one at a time. Striving to provide disruptive, innovative solutions, Clever Owl came to life!
Take a close look!
In this fast paced world where technology advances every passing day, the weakness of the educational systems started showing. The schools started realizing that teachers are facing a problem with being up to date in terms of technology. On the other hand, students are getting distracted when they study online given the weak engagement!
By discovering these discrepancies, we fixed the problem by designing the next generation innovative learning experience platform from K to 12.
Clever Owl is a digital platform that doesn't require advanced levels of digital literacy, and provides the students with an elevated, natural experience that appeals to their liking!
Because education should be future proof and technology ready, Clever Owl focuses on continuous learning where content will be augmented, delivery blended, and feedback will be in real-time!
Whether going back to school is full or partial, Clever Owl utilizes learning solutions that aid in fulfilling any given curriculum - regardless of the language or educational system around the world - and in any place at the convenience of both parties: teacher and learner.
Clever Owl caters to the educational needs of tutors, teachers, school operators, and public or private schools.
All in one place, Clever Owl gives you an intuitive learning experience enabled by the learning wall and the smart organizer. Teachers have access to an infinite library, also access to blended learning using autocorrected, hybrid assignments, virtual classes and collaboration tools. They can also track the performance of the student over the journey of the course or curriculum. The student will study at his/her own pace. The fact that the teacher will focus on the student through individualized learning, there will be no space for inefficiency.
Clever Owl will be the new normal platform for education.
What's different?
Leveraging the power of artificial intelligence and machine learning to create web curriculums, individualize and personalize the learning and differentiate the assessment model!
School personnel, teachers, learners: YOU are the future of education!
Clever Owl will take the learning experience to the next level of Innovation and YOU will be the ambassador!
Come claim your free Clever Owl instance!
Join forces with us and be part of the change!
Categories
Education Services
Artificial Intelligence
Educational/Instructional Software