Class Change System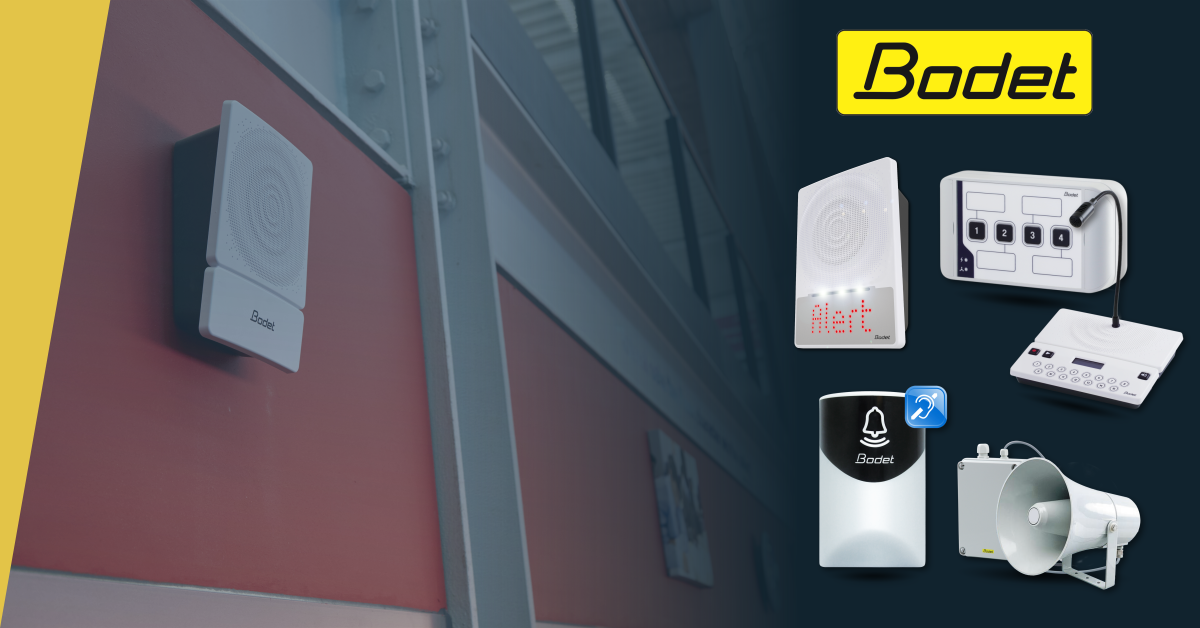 Bodet's Class Change, Lockdown Alert and PA Systems are used in thousands of schools across Europe, allowing you to broadcast customisable alerts in line with your class change and communications policies.
Class changes are automatic and synchronised, and can be broadcast across customisable zones or your whole school. You can also use the system to broadcast messages via our microphone or smartphone app, in addition to streaming music.
We offer both an IP/PoE solution which can function over your existing network, or a wireless solution without cabling.
Categories
AV and Multimedia
IT Services
Security & Risk Management
Connectivity & Communication solutions
Equipment Furniture