01 Sep 2020
Primary Assessment, Tracking and Journalling - ReallySchool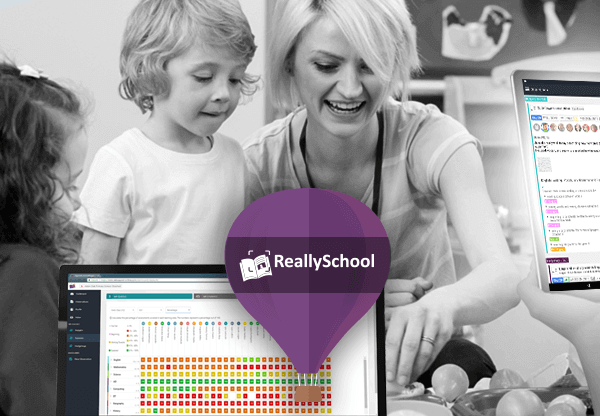 Our simple-to-use tablet app is designed for early years practitioners, primary school teachers and TAs to ensure the easiest and most flexible approach to capturing and recording observations in the classroom.
To ensure you can get top quality observations, any number of learning areas and students can be selected and changed during an observation. You can indicate the level of support and understanding, use photo, video and audio files as evidence – and so much more. ReallySchool creates beautiful journals and reports where you can easily measure student learning and progress.
Teachers can effortlessly apply assessments from the in-built list (includes all UK criteria and frameworks – including the new EYFS 2020 curriculum) and instantly check where learning gaps are. Meanwhile the mix of reports available (class progress, student progress, SOAP, baseline assessments, end of KS1 and KS2 assessment, whole school attainment), helps provide valuable whole-school insights.
To reward pupils for good progress, teachers can give badges for achievement which are appended to their students' observation records. These cover a multitude of topics and act as a great motivator for the pupils – and teachers can share news of any award directly with parents and guardians (via their own app) so they can celebrate and share in their child's success.
With ReallySchool's latest updates, teachers can coninue to monitor and assess each child progress – no matter their learning environment. By sharing remote learning activities with parents (using videos, photos, audio clips and notes to demonstrate how to complete activities), learning can continue outside of school. In turn, parents can send (via the app) what their child has achieved back to the teacher to review, assess and share feedback to parents about their child's out-of-school achievements. ReallySchool's handy notification system ensures both parents and teachers are aleretd to comments and updates meaning nothing gets missed and parents are fully supported in these challenging times.
The feedback we've had from the teachers already using ReallySchool in their classrooms is outstanding, with many saying that it saves them approximately two hours per day; cumulatively, over a week, that's a significant amount of time that can be reinvested into teaching and learning to benefit pupils. As the app has been designed in the style of many common social media apps, it's intuitive and easy to learn as you go. Some schools have told us that even their most technophobic members of staff who wanted to continue using paper journals for pupils' observations started to use ReallySchool when they saw how quickly their colleagues were completing theirs – which is great news! What's more, it's extremely accessible to schools and early learning institutions due to its budget-friendly cost.
Key features include:
Create classes and houses
Add or capture photos
Add audio and video notes
Add comments to observations
Access current assessment criteria
Add extra assessment criteria on the fly
Add baseline assessments
One click for a detailed student view
See pupils' progress in timelines
View a range of class and student reports
Generate leadership reports
Create student journals
Celebrate student success
Share achievements and progress with parents
Share home learning activities with parents
Parents can share development and achievements from home
Plus much more!
To learn more visit www.reallyschool.com
Categories
Assessment services
Distance Learning
Achievement Monitoring
Apps
Data Management & Storage
Managing Information Systems