Business Update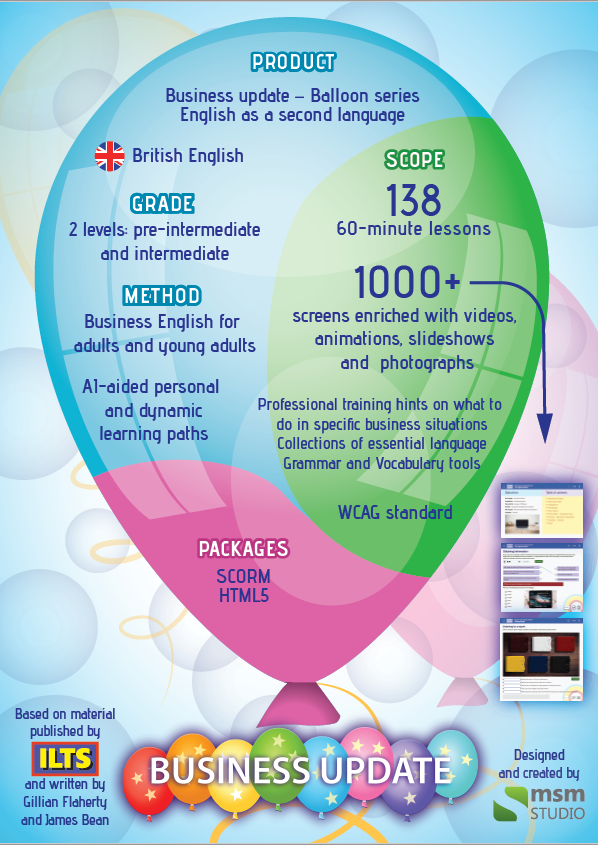 Business Update contains hundreds of videos, animations, slideshows and photographs. It is fully compliant with Web Content Accessibility Guidelines (WCAG).
Business Update lessons are supported with professional training hints on how to handle specific business situations; collections of essential language useful for completing spoken tasks; pronunciation activities enriched with the 'Audio Text' module where students can get valuable practice – the text is synchronized with the audio and so it is much easier to follow each line; topic word lists containing useful vocabulary; and transcripts from the dialogues.
Business Update is supplied with AI-aided 'Dual Track' lessons and 'Progress Checks'. The first allows students to perform additional activities which are optimised for their current level, and the latter provides them with personalized feedback on their progress.
Categories
Classroom Resources
Education Services
Distance Learning
Educational/Instructional Software
Language Schools \bilingual system
Learning Materials
Publishers