BUDDY, THE AVATAR OF SICK CHILDREN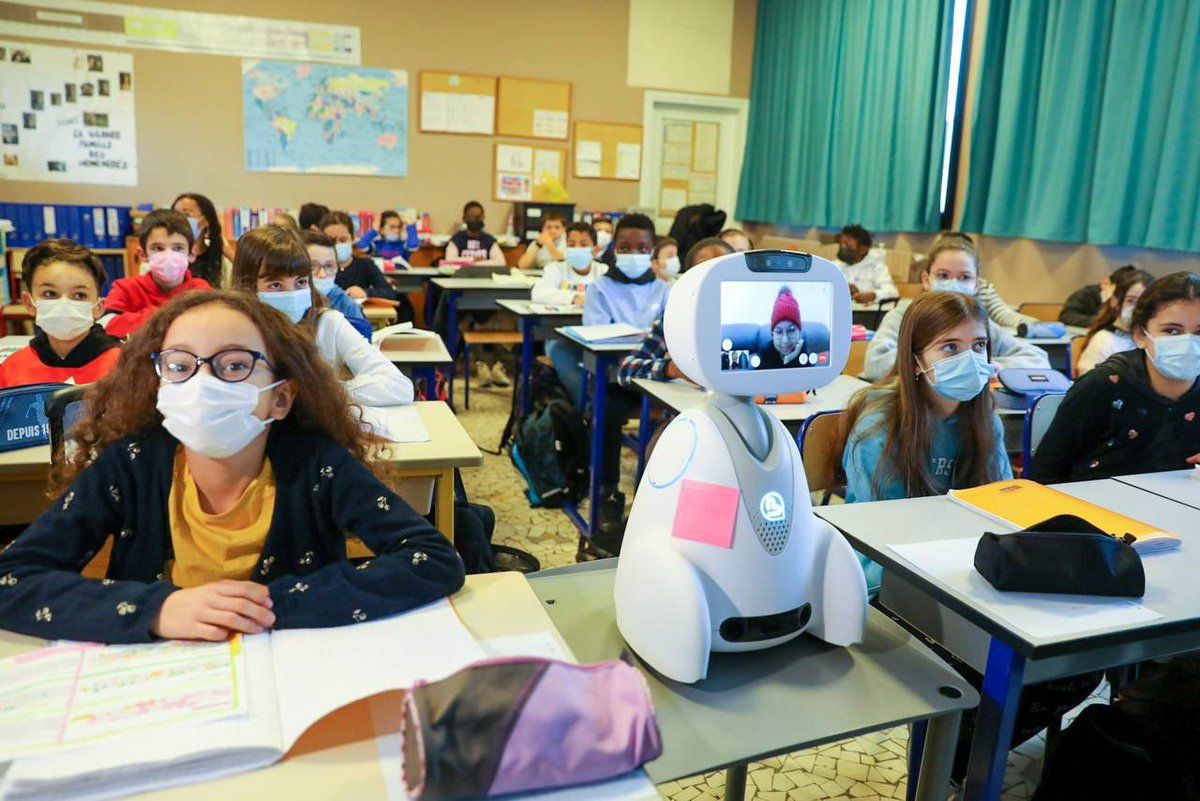 The Buddy robot brings education and school to children in hospitals or long-term care and helps them feel represented in a unique way when they are unable to physically attend school. Set up in the classroom, Buddy becomes the avatar of the child, allowing him to take distance courses and to interact by adding movements, emotions and life to the communications.
BENEFITS
The physical space that Buddy occupies allows the students to feel like they are in the classroom and receive discernible attention. Students feel empowered with a highly engaging virtual presence. They can participate in classroom discussions, move around classroom and playground, socialize with their classmates. Getting to class on Buddy robot is as simple as grabbing a smart phone and powering up.
HOW DOES BUDDY TELEPRESENCE SOLUTION WORK?
Buddy set in the classroom is operated and moved in real-time by the student on his tablet from the remote location. Buddy includes wheels for moving around and a screen for two-way video, plus cameras, microphones, and speakers to interact. Piloting a Buddy is even easier than accessing it. Using the arrow keys on the tablet app, the driver can rotate Buddy 360 degrees and just wheel right over the classroom. watch over them, enliven their daily lives and break them free from their isolation.
EASY ROBOTIC FLEET MANAGEMENT
Our Buddy Fleet Management platform allows to perform in real time the complete and centralized management of Buddy robots you have in your fleet. In this way, you can instantly determine the status of each robot (location, activity, battery level...) at any given moment through a status dashboard.
■ Management of users and their access rights. Different levels of access can be defined so that it is possible to specify typologies of users, with certain privileges.
■ Booking a Buddy, just like you would book a meeting room. Allocate your robots with your students throughout your academy from the central dashboard. See user-based reservations.
■ Monitoring of events and alarms
Categories
Health and Wellbeing
Special Educational Needs
Distance Learning
Robotics