08 Dec 2021
Britannica School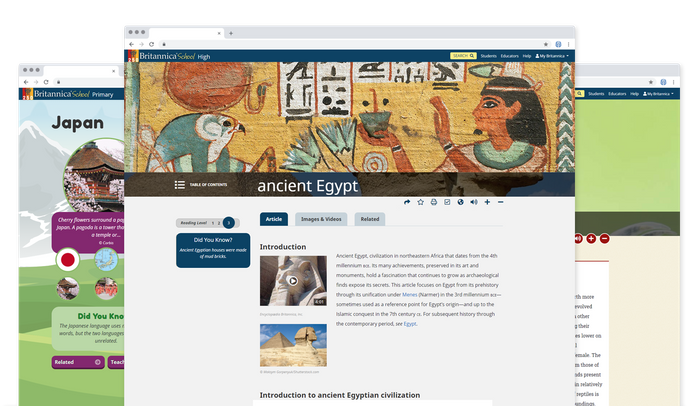 Britannica School is a citable, online learning resource trusted by teachers and pupils.
The information in Britannica School is aligned to the national curriculum, updated daily and spans a range of media, including video, images and audio content. Curated and checked by professional editors, it is the must-have learning and teaching digital resource.
With the ability to browse by subject, look for biographies, explore the World Atlas, compare statistical information between different countries and discover interactive resources, Britannica School makes digital learning more accessible than ever.
The breadth of resources available means that whether a school has a diverse catchment, mixed-ability classes or encourages project-based learning, teachers can easily cater for different needs.
Categories
Classroom Resources
CPD Training
Distributor/Reseller
Publishing
Safeguarding
Special Educational Needs
Tuition and after school program
Government
Curriculum improvement
Educational/Instructional Software
Language Schools \bilingual system
Learning Materials