BOOKR Class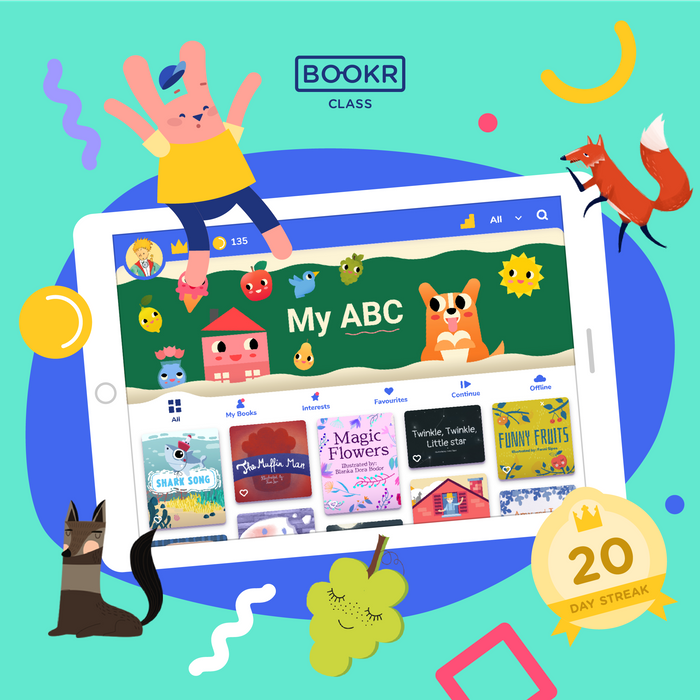 BOOKR Class is a 3-in-1 platform, designed to teach and learn English as a Foreign/Second Language: an easy-to-use gamified library app for language learners between 4-14 (pre-beginner to intermediate level), available at home and in the classroom; and a Teacher's Dashboard for educators.
The library app offers 500+ unique digital books and 2000+ engaging digital content to match with your coursebooks, curriculum, in-classroom or online activities: interactive books from the classics of world literature, original stories, songs, civilizational materials and CLIL, educational games and flashcards with AI speech analyses.
The Teacher's Dashboard assists teachers in preparation, time optimization and differentiation with real-time reading statistics and book assignment.
Besides original content, we also partner with content providers: Oxford University Press, Moomin, Edutainment Licensing, Harriet Ziefert, White Star Publishing.
BOOKR Class is recognized as an official textbook in Hungary and has educational partners in Turkey, Greece, South Korea, Spain, South America (Berlitz).
Categories
Apps
E-Books
Learning Materials