bestuhl - LAY Training table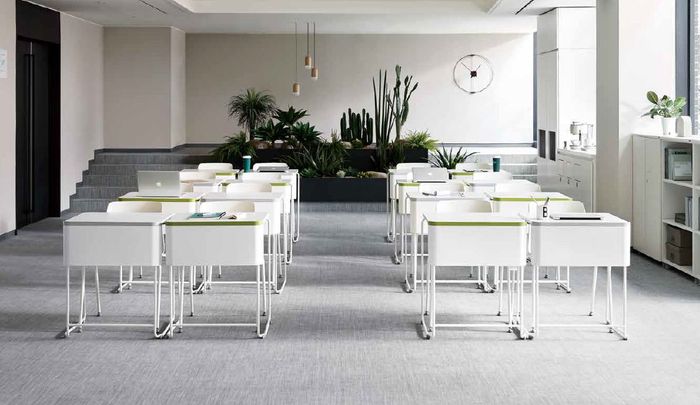 1. Cover board: The lower-level front cover board is remarkable for its 2-tone color, and privacy is protected and the open space is neatly organized.
2. Expansion-type drawers: The storage space can be flexibly
expanded so that objects can be amply stored. After storage,
the space is automatically reduced so that bodily contact is prevented.
3. Vertical stacking: Up to 4~5 can be stacked vertically, saving space.
4. Bag hanger straight-type combination: On the sides are installed the asymmetrical hook-type bag hanger, and the bag is stored.
What's more, by combining with a table, the straight-type layout
can be completed.
Categories
Equipment Furniture
Furniture