Anywhere App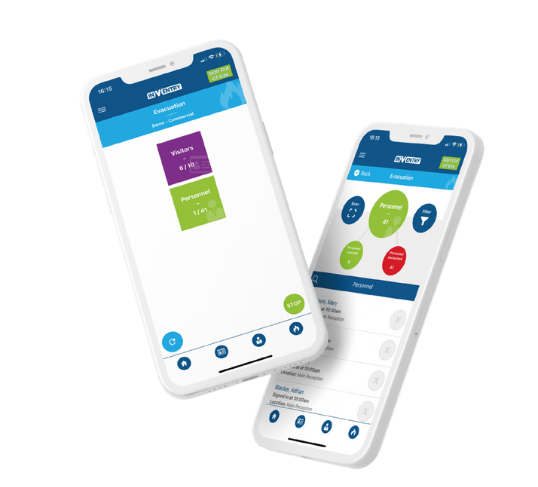 The Anywhere App enables you to manage it all from the palm of your hands. From Trip Management to Fire evacuation, the Anywhere App makes managing your pupils, staff, and contractors that little bit easier from the convenience of your mobile or tablet.

InVentry Anywhere Evacuations
During an evacuation, efficiency and speed are imperative to safety and success. Accounting for all staff, students and visitors following an evacuation is critical. That's where the InVentry Anytime App comes in. Allowing you to start an evacuation process from your mobile or tablet, with the ability to mark all pupils as safe once they have been located for.

In the event of a drill or fire evacuation, the InVentry Anywhere app allows you to access a real time copy of everyone who is onsite from any mobile device.
The information is pulled directly from your main InVentry system. The app can be opened on as many devices as needed, at multiple emergency muster points, and will sync in real time when connected to the internet. This enables leading staff members to have an accurate log of who is present and has been checked off, even displaying photos for ease of use.
Anywhere App Key Features
Trip Management
Visitor Management
Pupil Management
Evacuation
Remote Worker Sign In
Categories
School Visits & Trips
Attendance Management
Managing Information Systems
School visitor management
Security & Risk Management