Access to Broadcast TV and Radio Resources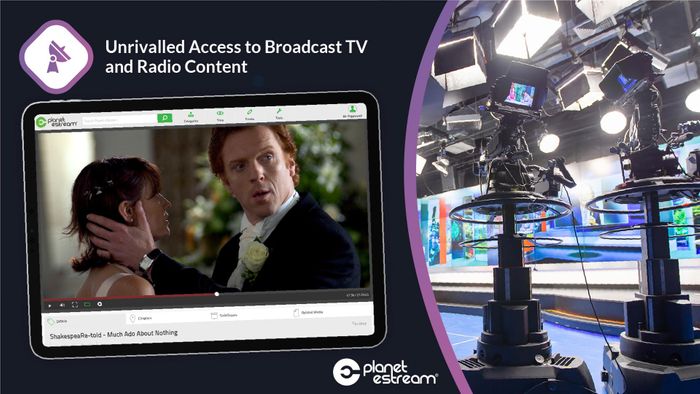 Planet eStream provides unrivalled access to TV and radio content. Educators can record the latest TV and radio programmes or download programmes from an archive of over 2 million recordings. Once added to your media library, programmes can easily be turned into learning resources using built-in tools.
Highlights include...
Planet eStream Connect…
An Archive Containing over 2 Million Programmes
Directly Search the BBC Digital & Shakespeare Archives
Search Subtitles to Find Relevant Content
TV and Radio Recording…
Easy to Use Programme Guide with 21 Day Buffer for Programmes
Educators Can Schedule Their Own Recordings
Series Links
Additional Tools
Create Chapters, Trim Recordings or Cut Together Clips from Multiple Programmes
Educators Can Easily Add Questions, Hot Spots, Annotations and Links to Programmes
Integrations with Learning Platforms
Built-in Share Links and Embed Codes
Categories
Curriculum improvement
Distance Learning
Educational/Instructional Software
Learning Management Systems
Learning Materials
Connectivity & Communication solutions