A 1:1 Surface Laptop SE solution for 50p per day, per student.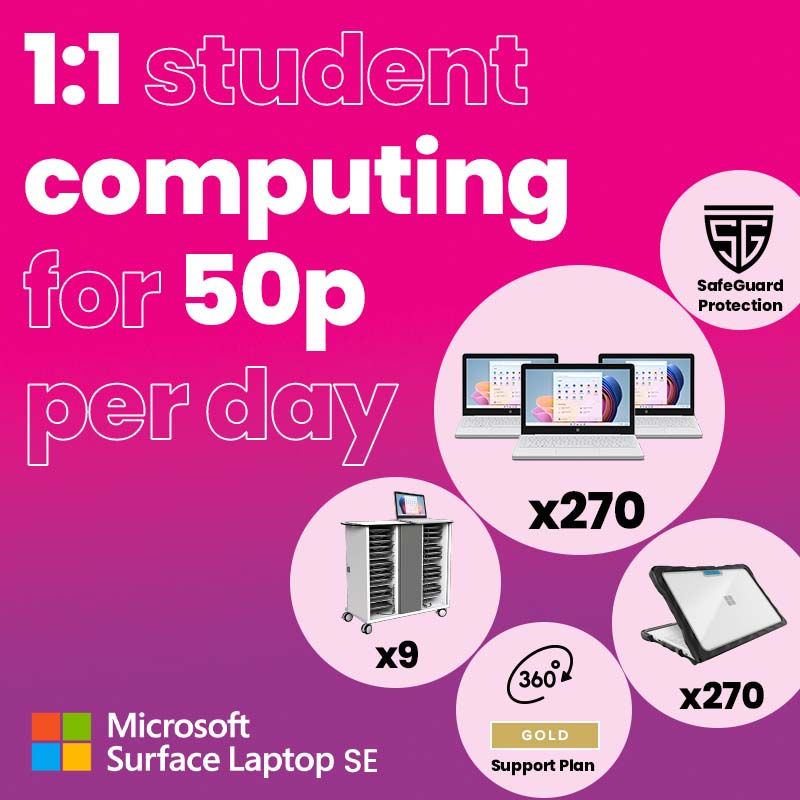 Devices for Teams is the affordable 1:1 student laptop solution that takes care of the deployment and management of 270 devices for your school while providing unrivalled support from our expert team.
Designed specifically for schools, the Surface Laptop SE will provide your students with a whole new way to engage in the classroom with the use of an extremely durable, easy to manage and highly secure laptop device.
Support and protection - We know that setting up 270 laptops is no easy task, which is why each device can be pre-deployed, making them ready to use straight out the box. And our Gold Support package will ensure you have access to the expertise needed to maintain so many devices.
Categories
Learning Spaces
Hardware
IT Services