05 Mar 2022
VR in education webinar on 15th of March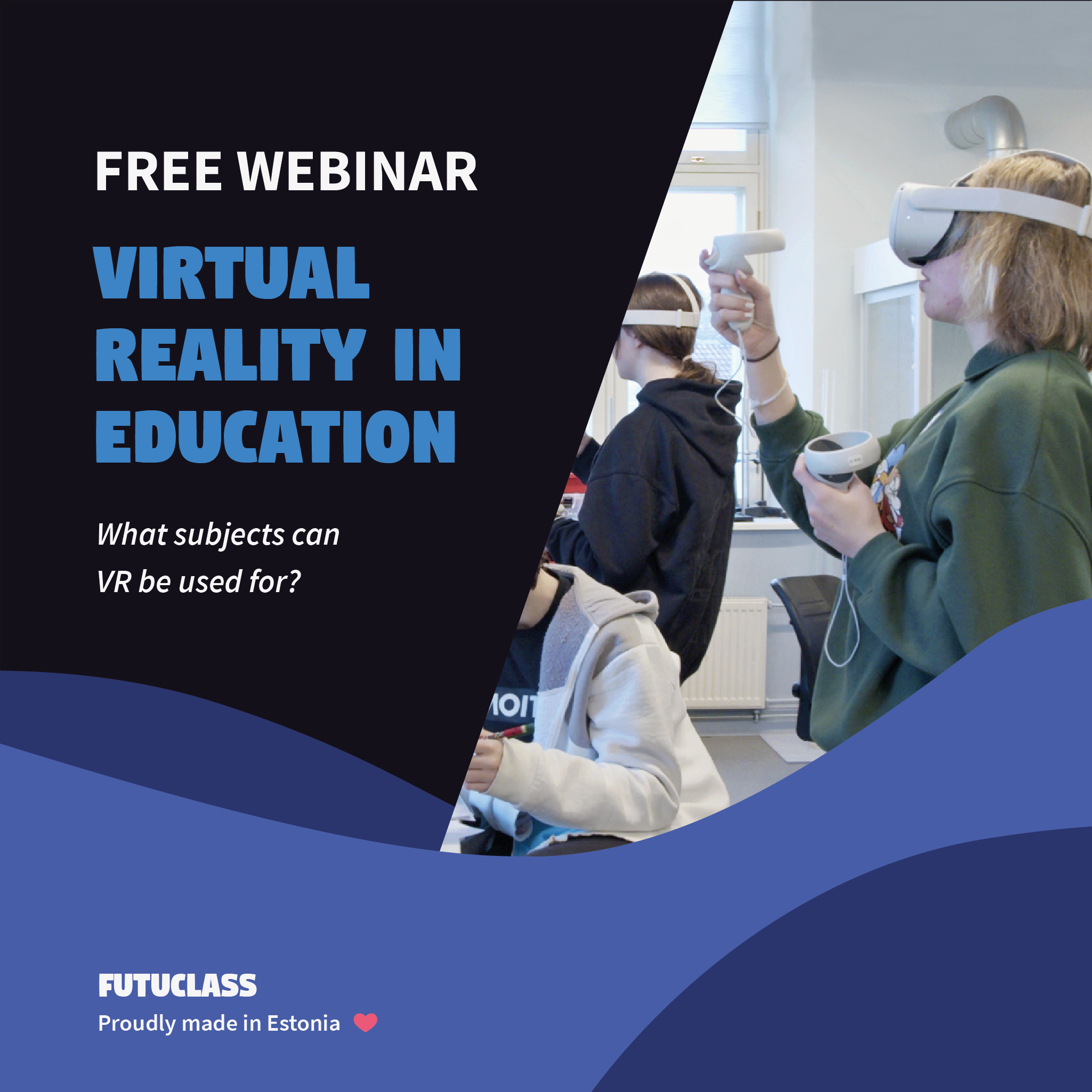 Futuclass is hosting a free webinar "Virtual Reality in Education" March 15th 2 pm - 3.30 pm (GMT)!
Registration link -> https://forms.gle/vRk1bjwx1q4PFtZN6
Topics covered:
* What is Virtual Reality?
* Teachers share their experiences in classroom use
* Which subjects have educational VR content
* What does science say about the effectiveness of #VR
More information -> futuclass.com/webinar

Everyone who registers is granted access to the free webinar and the recording.