21 Jan 2020
The micro:bit evolution with Drones and much more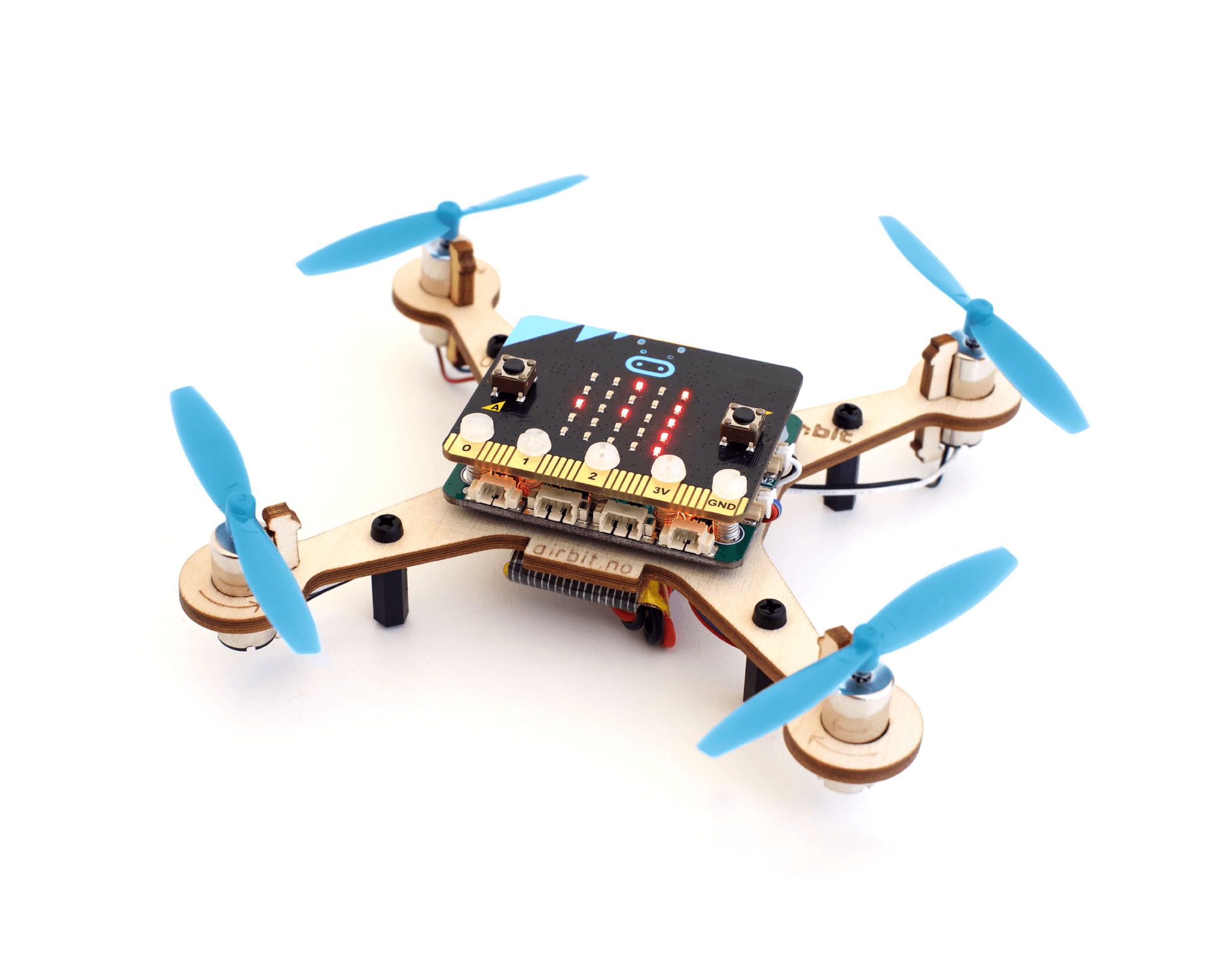 The micro:bit made it possible for everyone to learn how to code. The minicomputer is in our eyes the perfect way to start mastering and understanding how a computer thinks. A skill that is becoming more and more valuable as we embark upon the 21 century.
However, the micro:bit is just as good as the accessories you get with it. It is just that many things you can do with the 25-pixel screen, two buttons and a couple of sensors.
18. September we launched a new kit for the micro:bit. The world's first micro:bit drone, the Air:bit. This is a drone that combines the physical and the digital. It lets you build and code a high tech machine, that actually works. Students get to learn STEAM subjects through problem-based learning and experience the joy of success in a whole new way.
The drone is also made for students to further develop it. If they have access to a 3D-printer or a wood workshop, they can make their own designs. And they can, of course, make there own code.
Now we are taking this method of thinking furter, with a new kit, which is compatible with the Air:bit. We call it Hover:bit. It is a hovercraft where you make your own design, implement your own code, and you can improve the design after testing it. This is a great way to test different design and how they affect how it works, and how you may need to change the code in order for that design to work the way you intended.
We say it is compatible with the Air:bit because, if you already have the Air:bit. All you need is a small add on kit in order to build the Hover:bit.
We hope you will come by our booth and check both Kits out for your selfe. SA42.