23 Dec 2020
Texthelp partners with Highland Council to deliver edtech software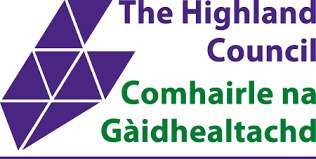 London, UK: Texthelp Ltd, the global education and corporate technology company, has been awarded a contract with Highland Council, to deliver its software to schools across the Scottish Highlands.
As Scotland has entered a national lockdown, every pupil and teacher in Highland schools will have access to Read&Write, one of Texthelp's flagship products that supports literacy learning both in the classroom and in the home on any device. Highland Council's investment in Texthelp's Read&Write software has been enabled by the Connecting Scotland Grant.
The Read&Write literacy toolbar helps every learner to realise their full potential, supporting with tasks such as reading text out loud, understanding unfamiliar words, researching assignments and proofing written work. It's also used as a digital reader for school exams, assisting students who are entitled to extra help in the exam room.
Chair of the Education Committee, Highland Council, Cllr John Finlayson said: "This software package will enable our young people of all ages to access the curriculum. It will also complement our existing G-Suite for Education tools and help all of our pupils to understand, learn and express themselves with confidence. I am pleased our staff and pupils will have access to this software and I am sure we will see its benefit in both classroom and online learning."
Highland Council announcement follows Texthelp's investment from Five Arrows, the private equity arm of Rothschild & Co, which will support Texthelp in its next stage of growth and expansion. In the past 18 months, Texthelp has played an important role in supporting the 1.5 billion children excluded from schools due to the COVID-19 pandemic.
Other products in the Texthelp suite include Read&Write, EquatiO, Speechstream, and WriQ, which was launched in October this year. WriQ is a writing achievement tool that provides fast and consistent feedback using learning analytics, and based on analysis of 250,000 teacher-delivered writing assessments.
Andrew Campbell, Local Education Authority Manager at Texthelp: "We're truly thrilled to have partnered with Highland Council in bringing Read&Write to students across the Scottish Highlands. We've worked with the Council's digital team in various schools for a couple of years now, and we are really pleased to be supporting the attainment of pupils with this widespread service rollout at such a critical time.
"As a company that believes in the power of digital, the Connecting Scotland programme is an excellent example of how governments can promote digital inclusion. Funding from the scheme has been instrumental in making Read&Write available to students on a large scale. At Texthelp, we believe blended learning is the future, and hope to support educational outcomes in Scotland throughout 2021 and beyond."
---ENDS---
About Texthelp
Texthelp is an education and corporate technology company, helping students and people of all abilities improve their reading, writing and maths skills, both in schools and in the workplace. The company's purpose is to help individuals to understand and be understood. Through the use of Texthelp software, the company wants to unlock everyone's full ability and realise their potential.
The company, founded in 1996, employs more than 180 people across offices in Antrim, Boston and. Brisbane. It has over 30 million users worldwide and was founded through personal experience and motivation.
About Highlands Council
For further information on Highlands Council, please visit the Highland Digital Schools Hub.