NEW BlueSky Learning - online professional development library of CPD content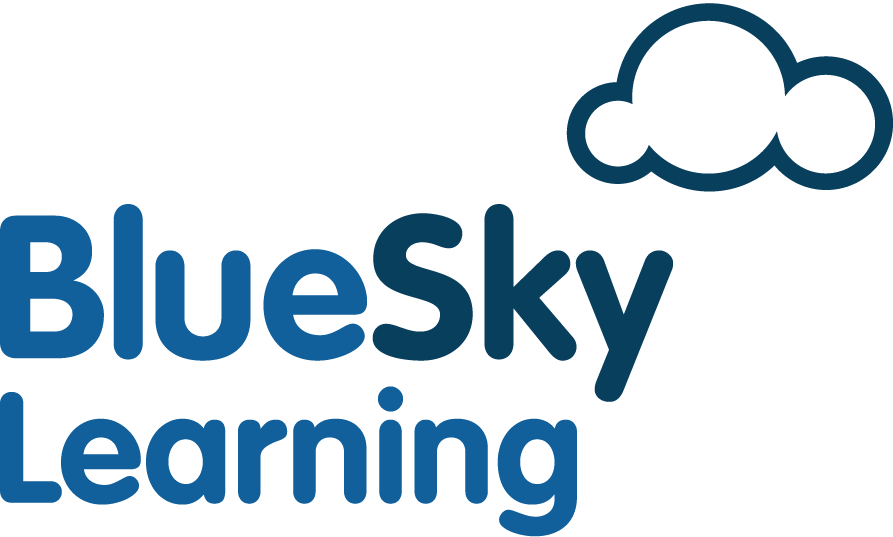 As an organisation we at BlueSky have worked with over 300,000 individuals across more than 2,000 organisations and have established ourselves as a market leader in this sector.
We have identified a need for affordable online CPD that allows teachers to access professionally lead online learning, anywhere, anytime; whilst also providing a meaningful professional log in a career portfolio that is trackable and will support the school with their strategic vision and impact directly on the outcomes for young people.
The BlueSky Learning suite combines video, recorded webinars, interactive activities and supporting resources including wider reading materials categorised by key topics including assessment, knowledge and introduction to Leadership. Modules are informed by research and all developed and led by leading practitioners, coaches and other specialists in education training and development.
Professional development during lockdown
"The move to provide a growing online professional development library was a natural progression to our existing BlueSky offer to schools.'' Denise Inwood, Founder & Managing Director says. "Online Learning enables people to take control of their own schedules, planning time to learn around their working and other commitments.

"It also opens up access to a wealth of expertise and knowledge that would not have been easily available in the past. And it enables colleagues in different institutions, locations and time zones to work collaboratively. It's vital that we capture these benefits now which is what motivated us to set up BlueSky Learning."
Positive impact on pupil outcomes
Research published this month (September) by the Education Endowment Foundation (EEF) has highlighted the potential positive impact on pupil outcomes of remote CPD for teachers.
The study, carried out jointly with Durham University, found that how professional development is delivered and the quality of the support behind it were key to its success.
"The benefits to pupils are the most important element of all and this study shows that, provided online CPD is well managed and supported, it has the potential to help schools fulfil their key aim of raising standards and improving children's life chances," Denise adds.

Experiences of BlueSky Learning SummerFest
In June of this year, we ran an online learning festival in collaboration with CST (Confederation of School Trusts) and NTA (National Teacher Accreditation) to support our emerging teachers as they strove to overcome the challenges associated with the pandemic situation with limited access to face to face learning. We ran 33 sessions across 3 weeks and had over 8,500 registrations, and participants in the BlueSky Learning SummerFest cited access to expertise and relevance to their specific needs as key benefits of the programme's activities.
BlueSky Learning – details of topics and modules
BlueSky Learning is an easy access professional development library which provides research-based and practitioner-led modules through highly focused, manageable learning sessions.
Modules are delivered in short sections, providing knowledge, practical activities and implementation strategies to sustain and embed practice.
Our initial modules include content to support NQTs, the Early Career Framework and Teaching Standards in England, and modules for Aspiring Middle Leaders.
Our modules are flexible so that they can be accessed anywhere, anytime and individuals can decide how to engage with them - all in one go or in separate sessions and activities.
Current modules have been designed to address the support and CPD provision for NQTs, Early Career teachers, as refreshers and alternative perspectives for established teachers, based on the Early Careers Framework and National Teaching Standards, and for aspiring middle leaders.
Future plans include more suites of modules relating to Metacognition, Developing Character, Career Pathways, Collaboration in the Classroom, Learning Remotely and content for support staff and business professionals.
BlueSky Learning is available as an annual subscription through a variety of licences.
For details go to https://blueskylearning.co.uk/
Alternatively, email hello@blueskylearning.co.uk or call us on +44 (0)1483 880004 for more information.

For media and partner enquiries, please contact
Katie Donnison
Head of Marketing & Partnerships
katie.donnison@blueskyeducation.co.uk
+44 (0)7990 033425